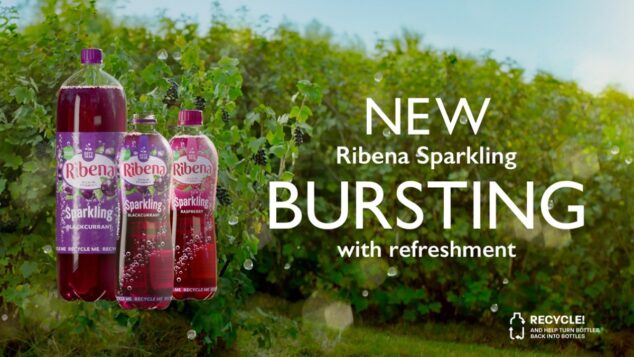 Suntory Beverage & Food GB&I (SBF GB&I) has announced a £2.4m marketing campaign to support its Ribena Sparkling range this summer.
The campaign's tagline, 'Bursting with refreshment', aims to help showcase the brand to drive sales for retailers this summer, and will span across TV, outdoor advertising, social media and include new in-store PoS.
Ribena Sparkling was created to meet changing shopper trends and has added more than £3.4m to the flavoured carbonates category since its September launch, according to the supplier.
Ribena Sparkling now available in 330ml format
Helen Passard, head of Ribena at SBF GB&I, said: "This impactful activity is set to reach 65% of adults – making Ribena Sparkling visible during the warmer months.
"Ribena Sparkling is performing exceptionally well and the customer and shopper feedback has been extremely positive, so we're excited to boost our newest part of the Ribena range even more with this campaign.
"To make the most of the range, we recommend Ribena Sparkling is put next to retailers' flavoured carbonates range in the chiller – separately from Ribena's core juice drinks."
The campaign is part of a £6.6m total media investment across the Ribena brand for 2021.
Read more product news