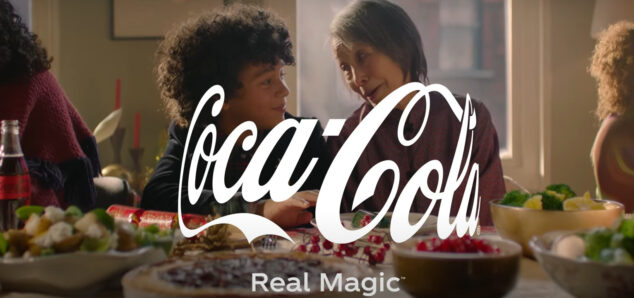 Coca-Cola Europacific Partners (CCEP) has unveiled its 2021 Christmas campaign, 'Real magic at Christmas', a seasonal campaign that spotlights and celebrates community and being together.
The campaign is anchored by a new short film, which is supported by a series of promotional activity across various channels, including consumer-led and charity initiatives, while a 60-second TVC edit will air from 1 December.
The new film follows a boy whose imagination and efforts gather a community's goodwill at Christmas, creating a shared moment around a festive meal and a Coca-Cola.
CCEP launches Christmas on-pack Coca-Cola promo with vouchers for shoppers, meals for charity
A new on-pack 'Win a meal, give a meal' promotion across Coca-Cola Original Taste and Coca-Cola Zero Sugar has launched alongside the campaign, giving consumers the change to win food related vouchers, while donating meals through CCEP's long-term charity partner, FareShare, to frontline charities.
Manolo Arroyo, global chief marketing officer at The Coca-Cola Company, said: "This is our first Christmas campaign under the new Real Magic brand philosophy for Coca-Cola. Coca-Cola has always believed in the magic of Christmas, and this year out campaign celebrates this. With a simple and uplifting message of unity, inclusion, positivity at its heart it aims to remind us that all we need for a magical Christmas is shared moments with community and the ones we love."
You can watch the two-minute short film below.
Read more about Christmas products and seasonal advice