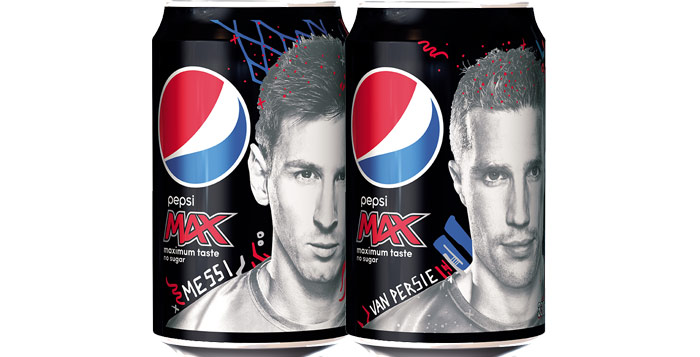 Pepsi Max kicked off a huge football campaign this month that will score more soft drink sales for retailers.
Pepsi Max has added £5m to the impulse category in the last 12 months
Running until the end of June, Pepsi Max football will be supported by a multi-million pound investment, including a new TV ad celebrating football and music. The 'Now is what you make it' ad is airing in nearly 100 countries, featuring an all-star line-up of Robin van Persie, David Luiz, Sergio Ramos, Sergio Agüero, Jack Wilshere and Leo Messi. The players also feature on limited edition packs, which include Blippar technology so shoppers can access video content and an augmented reality football game.
Jonathan Gatward, GB marketing director at Britvic, said the campaign gives retailers an opportunity to build excitement in the run-up to the summer of football. "By aligning the brand with football and bringing the best players in the world to retailers' stores, we're confident that we'll continue to cement the brand's relevancy amongst target consumers, in turn driving both brand and category growth."