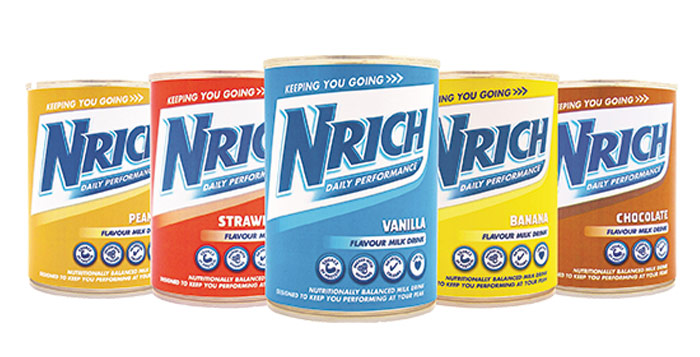 A new look for nutritionally-balanced milk drink Nrich aims to draw more shoppers into the functional, flavoured and healthy milk drinks market.
The packaging now has clearer stand-out on shelf, and better communicates its key selling points, including being low in fat, high in protein and rich in vitamins and minerals.
Jag Singh, Nrich marketing manager said the redesign will appeal to a wider market outside of just fitness conscious consumers and is part of the brand's three-year strategy for growth. "The packaging refresh runs in line with the brand's plans to step up consumer awareness in 2014," he said.