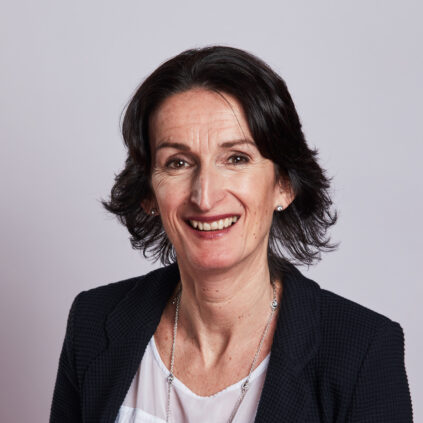 Alison Adderley, field sales director at Coca-Cola Europacific Partners GB (CCEP), discusses the launch of My.CCEP.com, a new digital platform designed to help independent customers make the most of the soft drinks opportunity.
Over the last year, convenience stores have been vital to local communities, evolving their ranges, starting online delivery services and implementing safety measures to ensure they can continue to safely serve their customers. This hasn't gone unnoticed by shoppers, which means now, there's a real opportunity to develop longstanding relationships with your existing and new customers.
We continue to support our independent customers through our field sales team, which is one of the largest in Great Britain. Visits will return to 2019 levels (may change if pandemic restrictions return) and the team will provide insights to help shape the best ranges in store and support on execution in outlets to enhance soft drink displays and drive sales.
We will also continue to maintain a host of chilled equipment, as well as supplying our industry-leading brand portfolio which includes brands such as Coca-Cola, Fanta, Monster, Costa and Capri-Sun. We want to make sure that all our customers have access to this support and insight whenever they need it.
That's why we've recently launched My.CCEP.com, a brand new website for customers to help them get more from soft drinks in their store, a category which is currently growing by 7% in convenience. The site is packed with advice, updates and practical support, including: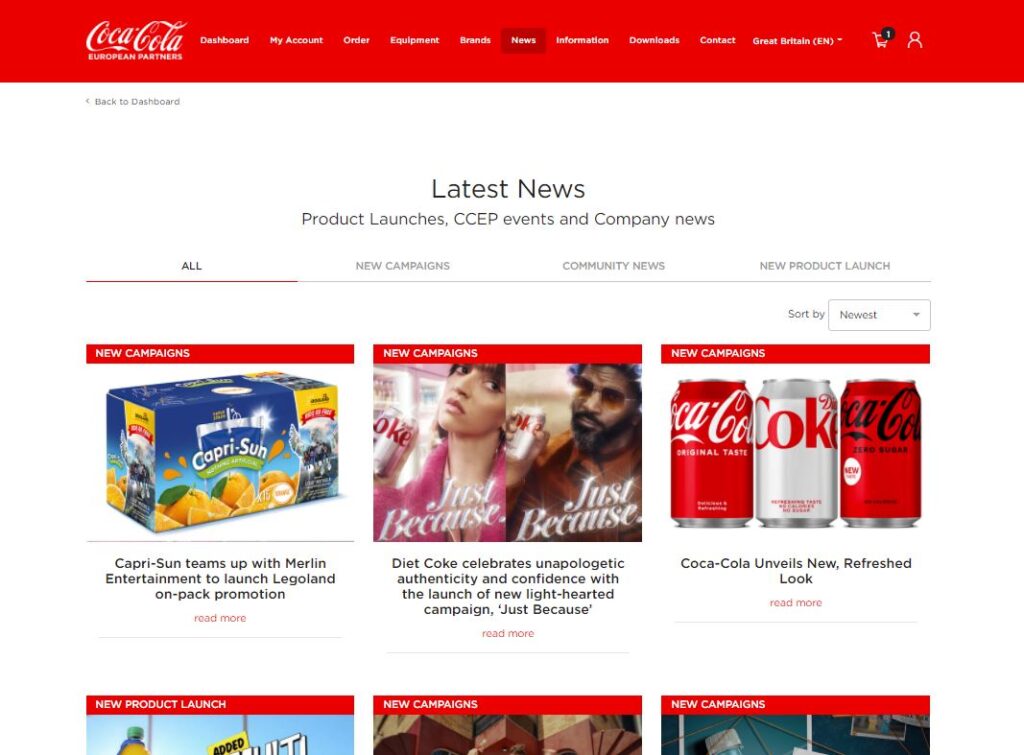 Free PoS materials and digital downloads, with a variety of assets to help drive excitement in-store and online
Equipment management and maintenance with 24/7 access to support from our team of experts, and assistance with finding the right equipment for every store
Insight into the soft drinks category, including advice on tapping into new trends, as well as tips on ranging and merchandising to boost sales
Information about our products with details of our latest launches, promotions and campaign activity
CCEP corporate information to find out about our latest sustainability or community initiatives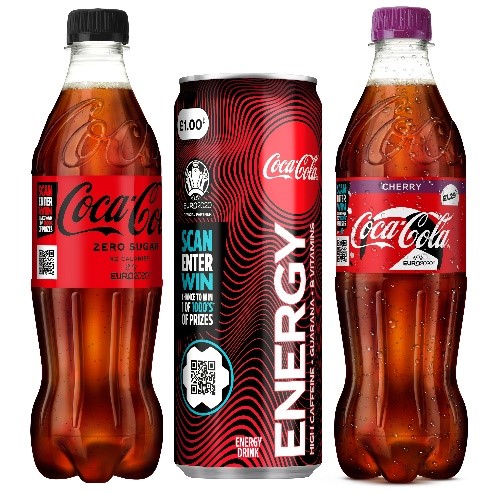 Throughout the year, My.CCEP.com will feature guidance on making the most of key seasonal opportunities, including Halloween and Christmas. At the moment, we have advice on how to get match day ready in the run-up to UEFA Euro 2020.
And we're helping retailers to tap into the football hype with two new on-pack promotions, with supporting PoS materials available on the site.
Chances to win
We're really excited about My.CCEP.com and we want as many retailers as possible to come on board. Those who register for a free account between the 7 and 19 June will automatically be entered into a free prize draw for the chance to win an iPad or one of 10 Coca-Cola hoodies, so don't miss out! Find our more and sign up for free at https://my.ccep.com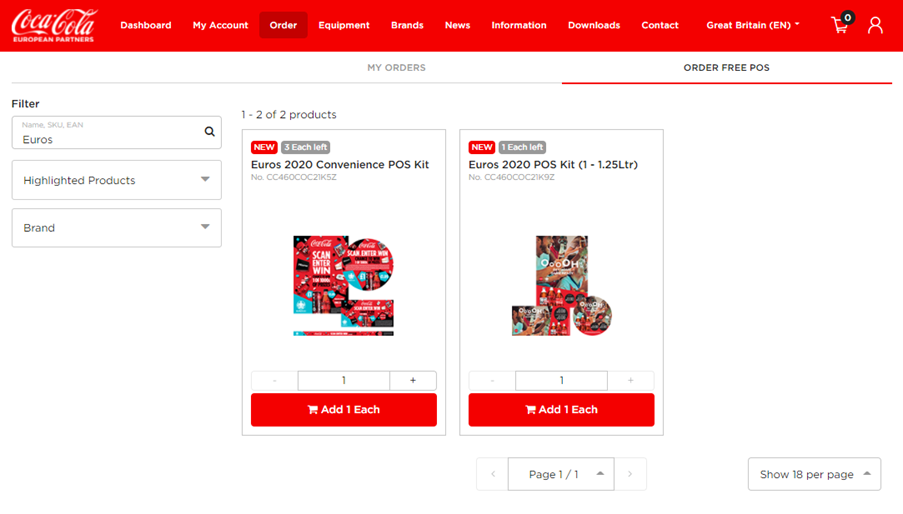 Prize Draw T&Cs
Promoter: Coca-Cola EuroPacific Partners Great Britain Limited, Uxbridge, UB8 1EZ. No entries should be sent to this address.
Eligibility: This promotion is open to residents of Great Britain who are aged 18 or over and are convenience store retailers only.
Employees of the Promoter, their immediate families, employees or immediate family members of any third party companies associated with the promotion, prize providers or agencies assisting with the promotion operation may not enter any promotion.
Proof of eligibility may be required.
Promotional Period: This promotion opens on 00:01 on 07.06.2021 and closes on 23:59 on 19.06.2021.
How to Enter: Entrants will be automatically entered into the prize draw when they register for an account on my.ccep.com during the Promotional period. Entrants must have access to the internet, a working telephone number and an email address.
A maximum of 1 entry is permitted per person per day and a maximum of one prize may be won per household.

No responsibility can be accepted for entries that are incomplete, lost due to technical reasons, corrupted, delayed or not received for whatsoever reason.

Any entrant using bulk, third party entries or other automated means, trying to circumvent the rules, is fraudulently falsifying data, acting fraudulently or dishonestly in the opinion of the Promoter, using identities other than their own or any other automated means in order to increase their entries, or entries which do not satisfy the requirements of these rules in full will be disqualified and any prize entitlement will be void.
Prize: There is 1 Main Prize and 10 runners-up Prizes available.
The Main Prize consists of 1x brand new 2020 32GB Apple iPadOS. Each Runner-up Prize consists of 1x Coca-Cola branded hooded sweatshirt.

Winner Selection: 1 winner and 10 runners-up will be selected using a random number generator within 7 days of the closing date from all valid entries.
Winner Notification: The winner and runners-up will be notified by 26 June 2021 via email or phone, using the contact details provided on entry.
The Promoter will make reasonable efforts to contact the winners. However, if a winner has not responded to notification within 5 working days, or if a selected winner is ineligible, in breach of these rules, or unable to take up the prize for any other reason, an alternative winner will be drawn. The Promoter cannot be held responsible for winners failing to supply accurate information which affects prize acceptance or delivery.
Prize Fulfillment: The prizes will be dispatched to the winner and runners-up by 14 July 2021. being notified using the details provided upon entry. Prizes returned undelivered are assumed unwanted and an alternative winner will be drawn.

General: By entering, entrants agree to accept and be bound by these rules. If there is any reason to believe that there has been a breach of these rules, or of the spirit of this promotion, the Promoter may at its sole discretion refuse to accept an entry and/or disqualify an entrant or a winner.
Incomplete, illegible, corrupted entries, or those which are otherwise not in accordance with these rules will not be valid. The Promoter accepts no responsibility for failure to receive an entry where such failure is due to circumstances outside the Promoter's control.
Prizes are non-transferable and cannot be sold or auctioned. No cash or other alternative to a prize will be offered. The Promoter reserves the right to offer an alternative prize of equal or greater value than the original or vary these rules due to any unforeseen circumstances beyond our control.
The Promoter and its agents will only use personal information supplied by entrants for the purposes of administering this promotion.
The Promoter's decision is final and binding. No correspondence will be entered into.
To the extent permitted by law, the Promoter accepts no liability for any damage, loss or injury suffered due to entering this promotion or taking up a prize.
Winners' names and counties will be available within 3 months of the closing date by sending a stamped, self-addressed envelope to PACS, Coca-Cola Europacfic Partners, Pemberton House, Bakers Road, UB8 1EZ, GB.
Winners agree to take part in and co-operate fully with reasonable publicity without any fee being payable.
These rules (and any non-contractual disputes/claims which arise out of or in connection with them) will be governed by English law and entrants submit to the exclusive jurisdiction of the English courts.