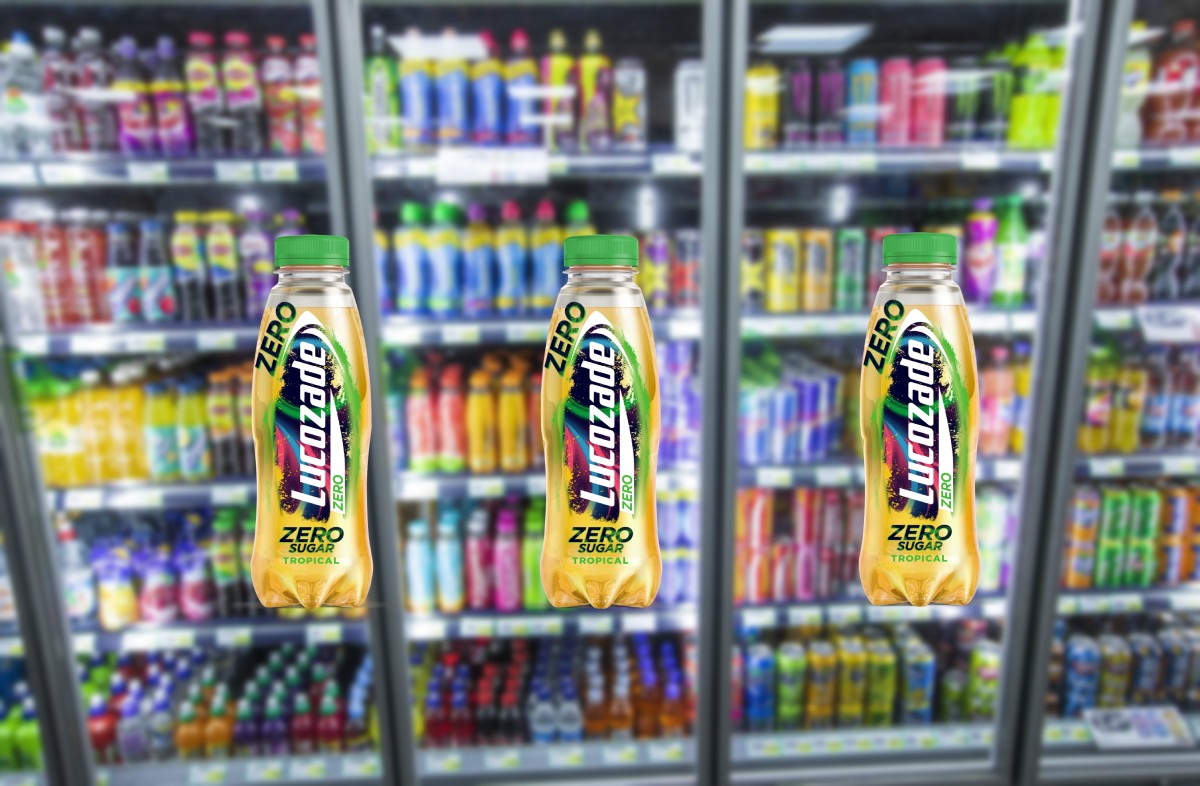 Suntory Beverage & Food GB&I has added to its Lucozade Zero range, with the launch of Lucozade Zero Tropical.
The new flavour joins Lucozade Zero Original, Orange and Pink Lemonade, and is available now in 500ml bottles, with an RRP of £1.49. A 380ml four-pack will hit shelves from 15 February, with an RRP of £2.
Lucozade Zero Tropical aims to help retailers take advantage of the low- and-no-sugar soft drinks opportunity, which makes up more than half (58%) of total soft drink volumes sold. According to the supplier, shoppers' spending on zero and low-sugar drinks has increased by 33% and 29% respectively.
SBF's Alpesh Mistry explains how retailers can make more from soft drinks in 2021
The launch will be supported by a marketing campaign, spanning across outdoor advertising, digital and social media advertising due to go live in the summer.
Zoe Trimble, head of Lucozade Energy at Suntory Beverage & Food GB&I, said: "When we were planning this launch, we spoke to retailers and 84% told us they would be interested in stocking a new flavour from Lucozade Zero.
"We also know that one in three shoppers would buy more Lucozade Zero if a new flavour was available – so the opportunity for this new Tropical launch was clear."
Read more product news