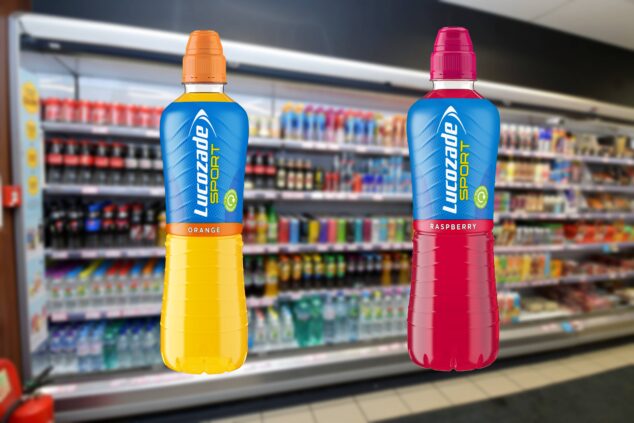 Suntory Beverage & Food GB&I (SBF GB&I) has unveiled new sustainable packaging for its Lucozade Sport range as part of its continued focus to improve its credentials.
The brand's sleeve has been reduced compared with its previous design, saving 101 tonnes of virgin plastic being produced annually, allowing the bottle to be more easily identified and sorted into the correct waste stream.
The switch follows last year's major packaging update on the Ribena brand, including paper straws for Ribena cartons, as well as a move to 50% transparent sleeves across the Lucozade Energy.  
Product news: Ribena to introduce paper straws following successful trial
Lucozade Sport's new packaging is part of SBF GB&I's £7.8m investment to make its packaging more sustainable, as part of the company's Growing for Good vision that focuses on positive change for business, people and the planet.
Tom Bell, head of marketing for Lucozade Sport at SBF GB&I, said: "This is a key move for the Lucozade Sport brand and, more broadly, for SBF GB&I as part of our Growing for Good vision.
"The new sleeve not only makes Lucozade Sport bottles easier to recycle – and therefore turned more easily back into bottles – but equally benefits retailers by being more eye-catching and striking on shelf, helping shoppers to find their favourite isotonic drink more easily."