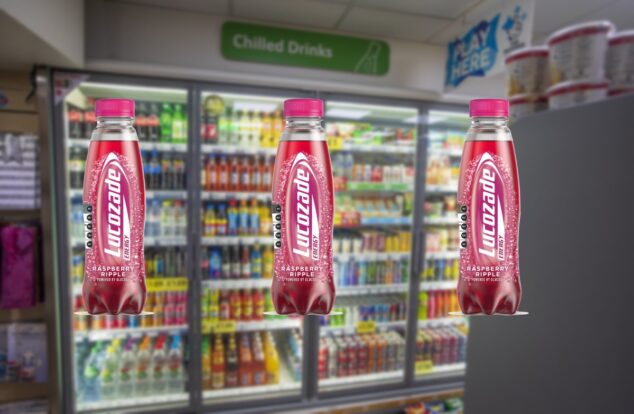 To help retailers drive summer soft drinks sales, Suntory Beverage & Good GB&I (SBF) has launched Lucozade Energy Raspberry Ripple.
The new Raspberry Ripple flavour is available in 380ml plain and price-marked pack formats and aims to meets the demand for shoppers looking to try new flavours.
Raspberry Ripple is the latest addition to the brand's flavoured Energy range, joining Citrus Chill, which was launched in February and has added an additional £1.73m in sales to the energy category, alongside Watermelon & Strawberry Cooler.
The launch will be supported by a social media marketing campaign, as well as further brand activity throughout the year.
Win £50-worth of Lucozade Zero!
Zoe Trimble, head of Lucozade Energy, SBF, said: "New flavours are crucial for retailers looking to drive excitement and incremental shoppers to the category, with one in four flavour shoppers being entirely new to the energy category.
"The Raspberry Ripple name is iconic and nostalgic for British consumers, and we're confident the combination of the flavour and the Lucozade Energy brand will be a hit. In fact, 63% of shoppers said they would buy a new raspberry flavour if one were available."
Read more product news