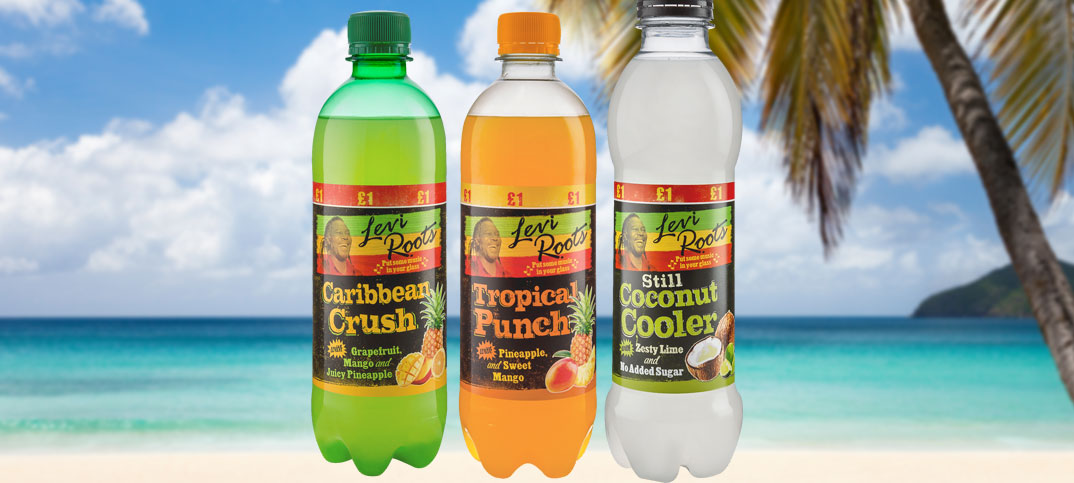 Levi Roots Soft Drinks has rebranded its packaging as part of an ongoing revamp across its entire food and drink range.
The new look comprises a new image of Levi Roots as well as the bold green, yellow and red colours of the Rasta flag and the strapline "Put some Music in Your Glass".
The rebrand includes a new name for its Coconut Water 'n' Lime, changing it to Coconut Cooler, available as a 2l carbonate and a 500ml still juice drink.