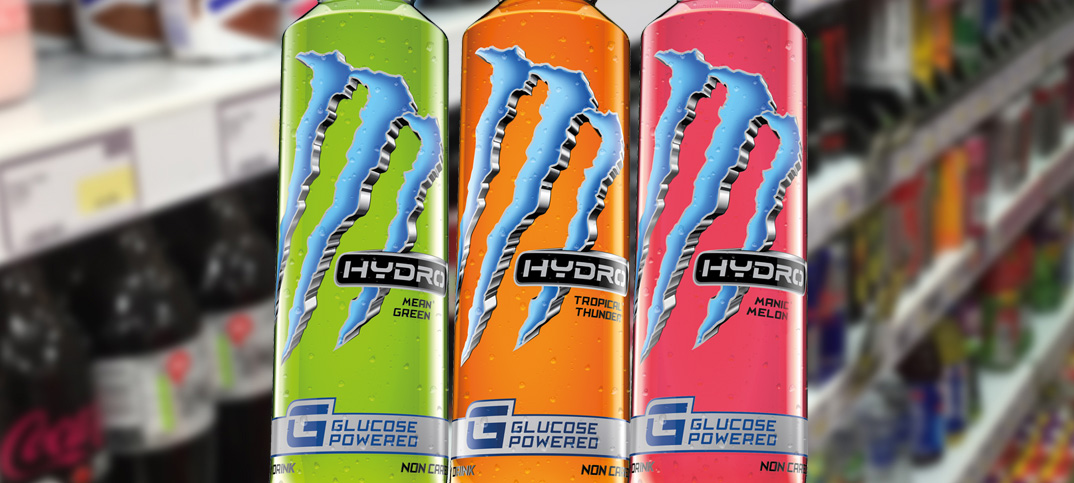 Coca-Cola European Partners has launched Monster Hydro and unveiled its category vision to help convenience retailers grow energy sales by 25% in the next three years.
The company's plan is to help retailers make more from the category by investing in low-sugar drinks and encouraging shoppers to buy energy drinks with food.
Simon Harrison, operational marketing director for Coca-Cola European Partners, told Retail Express the perception that energy drinks just had functional benefits, rather than picked as a refreshing choice, was a challenge for the category.
Do not merchandise this next to other Monster products. Site next to other refreshment energy drinks, such as Lucozade.
"Over the past 10 years, we've seen explosive growth within the category, but now we need to decide do we settle for low-digit growth or do we redefine energy drinks? It's time for a change," he added.
Available from June, Monster Hydro is a non-carbonated energy drink, which unlike the rest of the Monster range, comes in 550ml transparent bottles.
The drink is available in three flavours, Tropical Thunder, Mean Green and Manic Melon, and contains less than 5g of sugar per 100ml and less caffeine than Monster's core range.
The range will be backed by a seven-week sampling campaign, as well as digital activity, targeted at 25-40-year-old males.