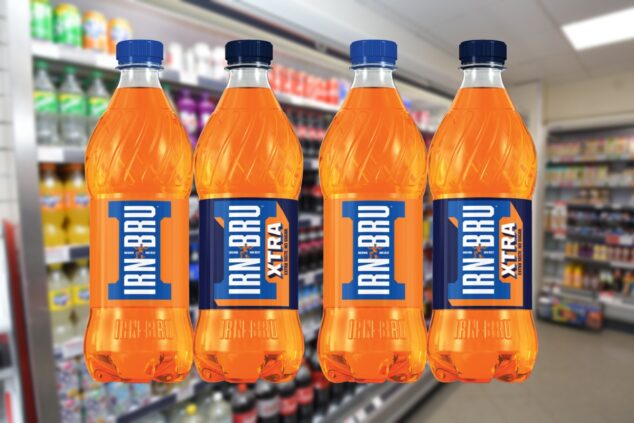 Barr Soft Drinks is investing £6m in Irn-Bru with a new campaign based around the brand's flavour, running from July.
The campaign will span across TV, digital and social media and is predicted to reach 90% of 16-34-year-olds in Scotland and the North of England, with PoS material available to create in-store theatre and drink incremental sales.
Product news: New Irn-Bru football packs for summer tournaments
Adrian Troy, marketing director at Barr Soft Drinks, said: "Soft drinks remains one of the most important categories to drive footfall for the retail trade and within this, flavoured carbonates plays an important role, offering choice in store. The new brand investment will build on the continued success of Irn-Bru, with annual sales of over £124m nationally.
"Irn-Bru's success has been built on the back of award-winning adverts that shoppers love and this campaign will be no different. There are so many consumers of Irn-Bru who just love the taste, but the funny thing is they all describe how it tastes differently.
"The new campaign will make them think about how they describe the liquid in an entertaining and engaging way and help drive the overall carbonates category during the key summer period."
Barr Soft Drinks is also advising retailers about the important of offering shoppers regular and Xtra varieties of Irn-Bru prominently to attract shoppers to the fixture, with Irn-Bru Extra growing by 15% in the past 12 months.
Read more product news