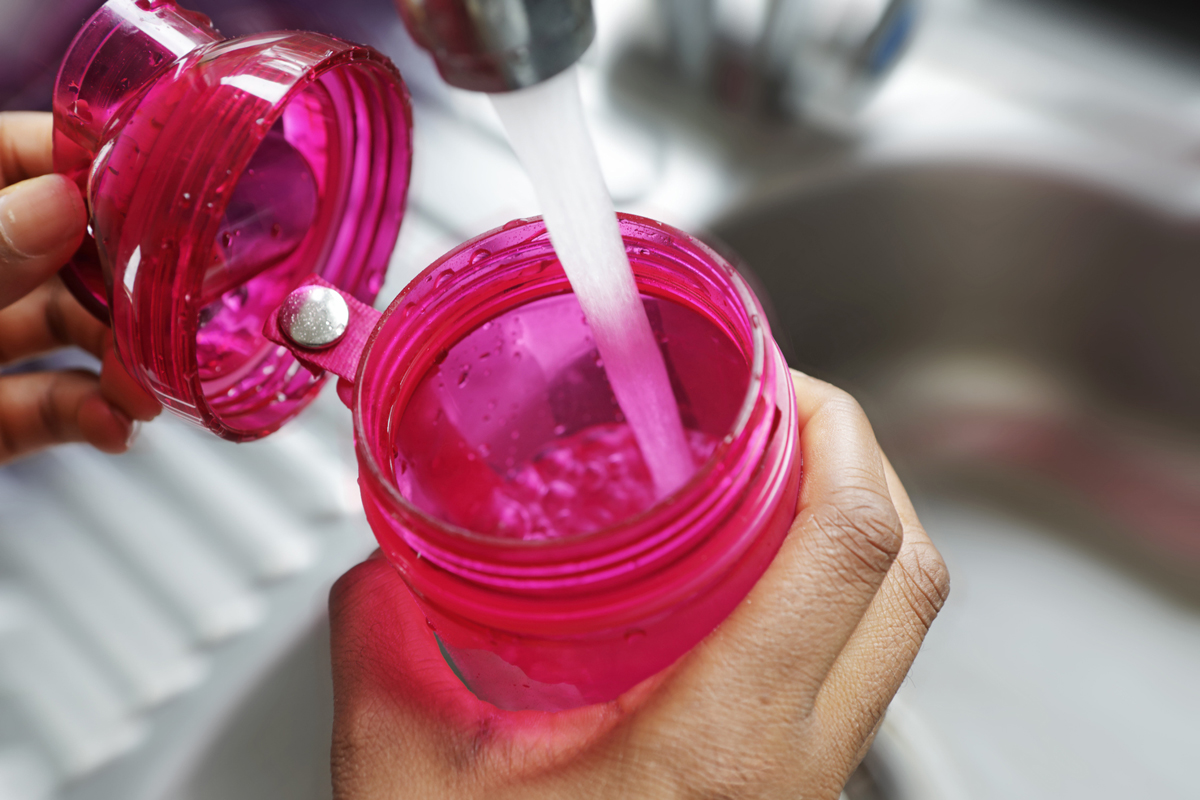 Free water refilling stations can provide retailers with an additional sales opportunity, after those already participating reported a rise in footfall.
Last month, charity organisation Refill began the latest rollout of free water stations across the UK to help reduce single-use plastic bottles.
Under Refill's scheme, there are more than 30,000 water stations in businesses such as Morrisons and Asda, and high streets across the UK, which members of the public can locate using their mobile phones.
Trudy Davies, of Woosnam & Davies in Powys, has participated in the scheme over the past year and told betterRetailing it provides an opportunity for retailers.
Water refill scheme expands to London
She said: "There's been no impact to bottled water sales. We still sell 48 bottles of water a week, despite the refill scheme being quite popular.
"They have different audiences. The refills will be popular with tourists who like walking in the outdoors nearby, whereas customers who don't carry reusable bottles will still want water.
"If people know we are a refill station, they will come in to get the water but also buy something to eat rather than going to the Spar opposite."
Davies refills the bottles using the sink in her staff kitchen and advertises the service through stickers on her shopfront.
Free tap water scheme set to impact bottled sales
The Central England Co-op has been participating in the scheme through a trial since September, whereby new and refitted stores going forward will be fitted with a water refill station.
Corporate responsibility manager Hannah Gilmore told betterRetailing: "We are currently experimenting with different formats and reusable containers to find the right combination for our customers.
"Having the refill stations inside our stores allows us to monitor usage – and potential misuse – to minimise waste and ensures they are kept in a serviceable and sanitary condition while driving footfall into our stores."
A spokesperson for the Natural Source Waters Association said: "Recent research supports that, out of 2,004 consumers, 48% said that they would prefer drinking a natural source of water."
Despite the popularity of her refill station, Davies warned smaller stores could have issues with security. "I can see issues if a retailer has just one staff member," she said. "If they have to leave the till for a re-fill, there's the potential for theft."
ACS chief executive James Lowman echoed these concerns. "Where a water refill service requires a member of staff to leave the till point, either to fill up at a point behind them or in a different room, this leaves the store exposed to potential theft," he said.
Read more news and advice on sustainable retail