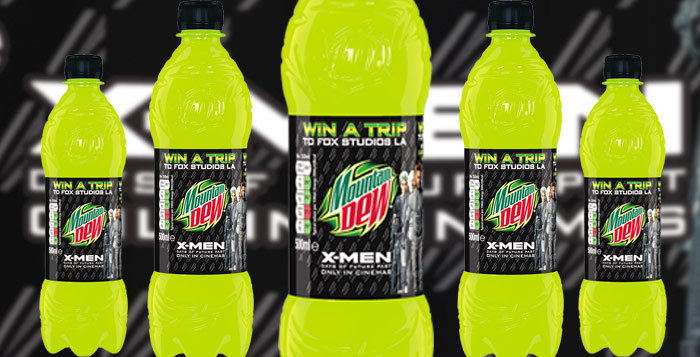 Mountain Dew is hoping to hit new sales heights with a marketing campaign that will amplify drinkers passion for film and gaming.
Mountain Dew Green Screen comprises exclusive entertainment opportunities and on-pack promotions to engage with its consumers while driving sales and repeat purchase.
For the first Green Screen promotion, the drink will embark on a partnership with upcoming blockbuster X-Men: Days of Future Past with an on-pack competition from April 14 to June 8, giving away prizes such as a trip to Fox Studios in Los Angeles. The brand also launched social media activity last month where fans can win tickets to film screenings in London and Manchester.
As well as PR, digital and social media activity, the brand will target consumers through partnerships with Kerrang radio and Empire magazine and a Mountain Dew X-Men advert that will air on cinema screens across the country.
"We expect retailers to benefit from increased rate of sale over the next few months as we have no doubt that the Green Screen promotion will generate an increased interest in the brand," said  Jonathan Gatward, Britvic marketing director.