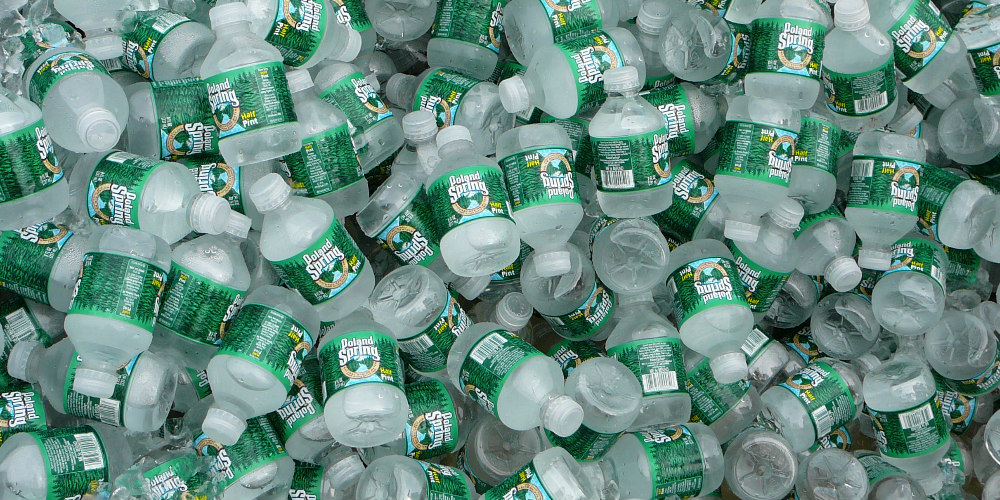 The Scottish Parliament's plans to implement a bottle deposit return scheme has divided retailers, drinks manufacturers, industry groups and the public. The Scottish sub-committee responsible for any potential scheme recently released a report, admitting there are likely to be issues for some smaller retailers. See where your store fits on the factors below to see how a deposit return scheme could impact you.
Store size
The largest concern highlighted by the ACS, SGF and the report is the inability of small stores to take part due to a lack of space. It's not nearly space that's an issue, but area usage as well. Storing dirty bottles near your stock, or on the shop floor will attract the ire of any health inspector. Outside space or outbuildings are the logical choice, but remember that now that bottles have a cash value, theft could be an issue if left outside.
There are too many unknowns to calculate storage needs with any accuracy at the moment – frequency of collections, consumer response levels, buying trends and where people will go to return bottles and how often.
Business rates & revenue
The commission given per bottle should be valued against the value of the space it takes up, the average revenue generated in your store per square foot and your business rates per square foot.
Essentially, a store with high business rates may find the revenue from the bottles would not be cost neutral or profitable due to the high space requirement. However, if the space is unusable for any other purpose, it may still be a good cost saving exercise to take the bottles.
Oppositely, for a store with low (or no) business rates, a deposit return scheme would be more profitable.
Multiple rivalry
In Germany where a deposit return scheme is in place, opponents say it has changed consumer habits towards larger retailers. This is due to customers saving up empty bottles and bringing them back to multiples rather than smaller stores, as many smaller stores have opted out of taking returns. For small retailers this has caused footfall to decrease.
This suggests that even if the scheme itself may not be profitable, some small retailers may be forced to take part in the scheme in order to protect footfall. Consider how close your nearest supermarket is. The further away it is, the lesser the impact their deposit return scheme is likely to have.
Staffing
While there are automated systems for taking bottle returns, the price may prevent smaller retailers from investing in them according to the new report. Therefore, some stores will need to have returns manually processed by a cashier. A couple of bottles at a time is unlikely to alter the flow of transactions, but a customer coming in with several months' worth of bottles could cause a significant queue, especially at Christmas as in other countries bottles are sometimes used as an annual saving scheme.
For stores that already have extra staff for security or customer service, the burden of is likely to be lighter than stores where one staff member regularly holds the fort.
Local environment and crime
What does the area around your store look like? Is there evidence of items purchased in your store being discarded in the local area? Proponents of deposit return scheme systems say they will tackle on the go waste better than kerb-side recycling. Having a litter-free store front has many advantages, but the two major ones are footfall and crime. Keep Britain Tidy says: "Retailers in littered areas are likely to lose out on custom." Meanwhile, evidence shows that people are more likely to litter in an area which is already littered. The more controversial 'Broken Window' theory suggests that people are more likely to commit crimes such as vandalism and theft if the area is already neglected.
Do it: Read more on bottle battle Britain