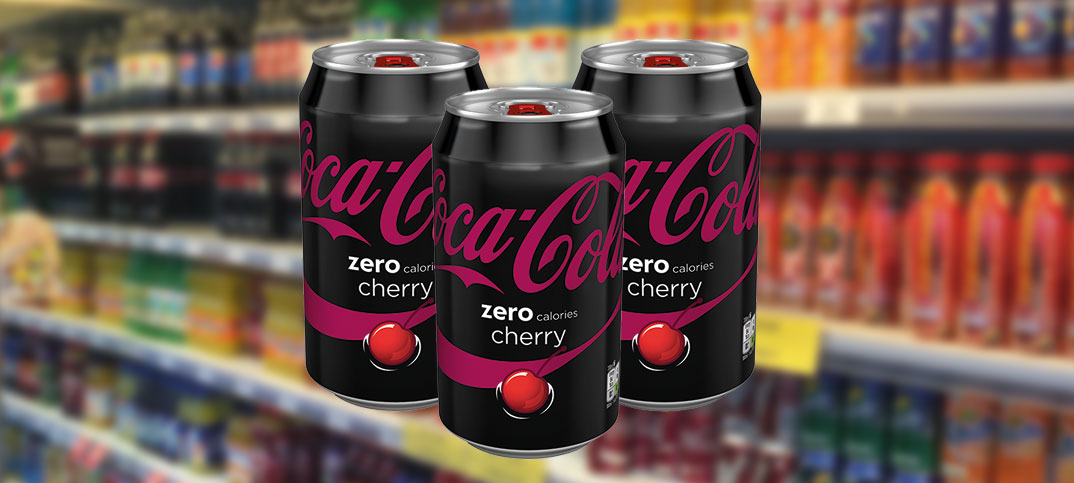 With cherry flavoured colas in 22% growth, Coca-Cola Enterprises is launching Coca-Cola Zero Cherry.
Available in 330ml and 500ml packs, RRP 49p and £1 respectively, the launch of Coca-Cola Zero Cherry will be backed by a marketing campaign. PoS is also available to retailers.
Caroline Cater, director of operational marketing at CCE, said given the popularity of cherry flavours and on-the-go formats, Coca-Cola Zero Cherry is a great way to make the most of this opportunity.
"We've backed the launch with our biggest ever marketing spend to help drive consumer awareness," she added.
CCE has also announced that it has reduced the sugar content of Coca-Cola Life so that it now contains 45% less sugar and calories than regular colas. A 330ml can of Coca-Cola Life will contain 76 calories and 19g of sugar from April.