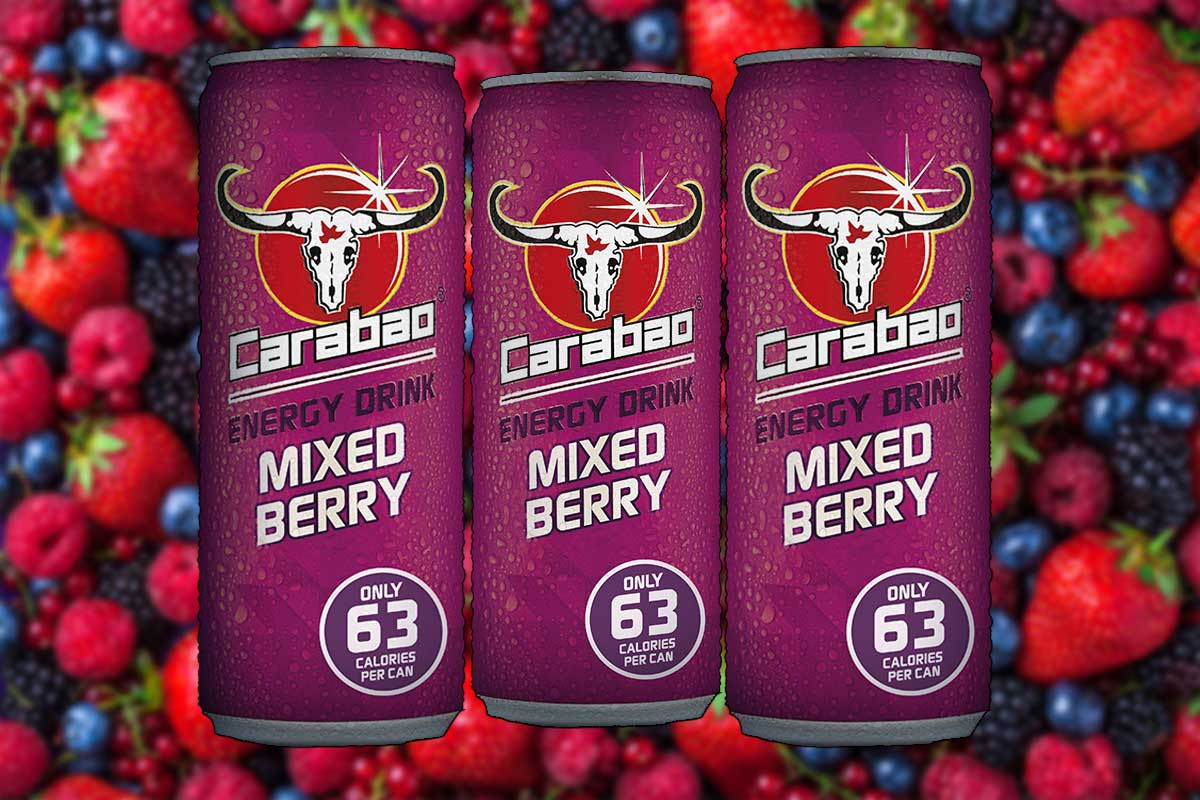 Energy drink supplier Carabao is expanding its range by introducing a new Mixed Berry flavour, which follows the launches of Green Apple in 2017 and Mandarin Orange in 2018.
The new flavour will initially be introduced in Asda stores, but will roll out to other retailers in mid-March, with an RRP of £1.19.
The company claims that berry-flavoured drinks are currently under-represented in the energy drink sector, so expects the launch to be popular with shoppers. The new drink will contain 63 calories per can, which Carabao said is "far lower" than the brand's competitors.
How-to guide: Liven up your soft drinks
Research done by Carabao found that its Mixed Berry flavour received favourable responses from shoppers, and a 2019 study from Tryit found that 44% of interested shoppers would either buy the new flavour in addition to their usual purchase or buy it instead of a different, non-energy drink variety.
The drinks supplier said the new addition will provide variety to retailers' customers as a unique alternative to conventional energy drinks. David Butcher, managing director of Intercarabao UK&I said: "We're excited to see how this new product fulfils Carabao's ambition to grow further within the UK energy drinks market."
Explore our online archive of RN back issues here