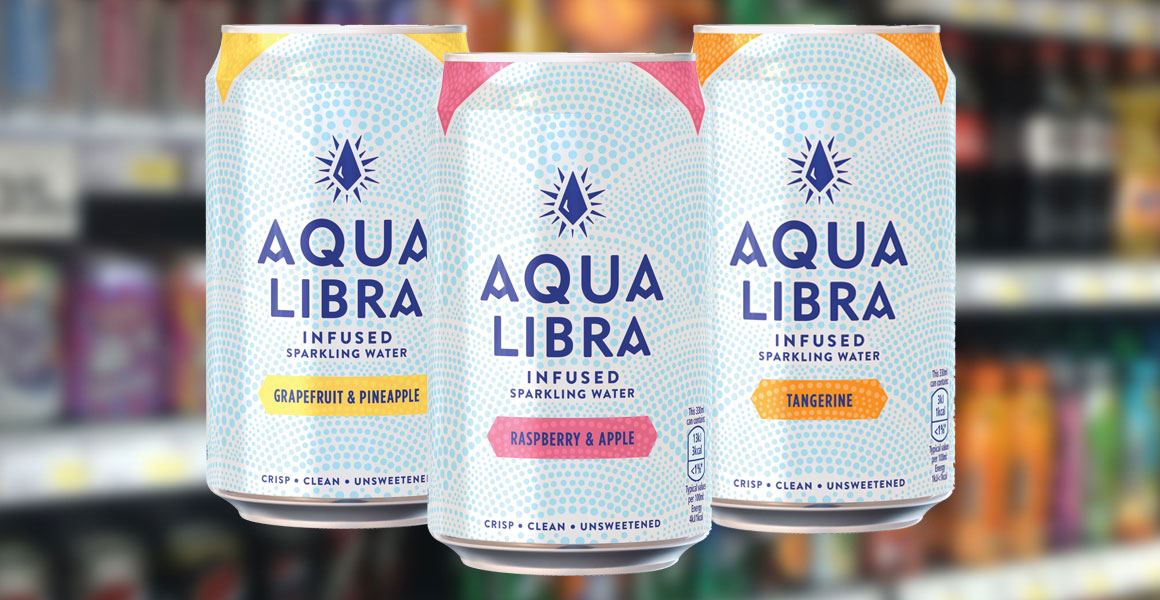 Retailers can add some sparkle to their water sales as Britvic Soft Drinks unveils Aqua Libra.
Available in three flavours, Raspberry & Apple, Tangerine and Grapefruit & Pineapple, the range launched in Boots last October but is now more widely available.
The drinks contain three calories per can and contain no added sugar, sweeteners or artificial flavours.
Trystan Farnworth, impulse & convenience commercial director at Britvic, said: "As health remains high on the agenda for so many consumers, stocking a range of innovative waters such as Aqua Libra presents retailers with a great way to tap into the health trend and drive sales.