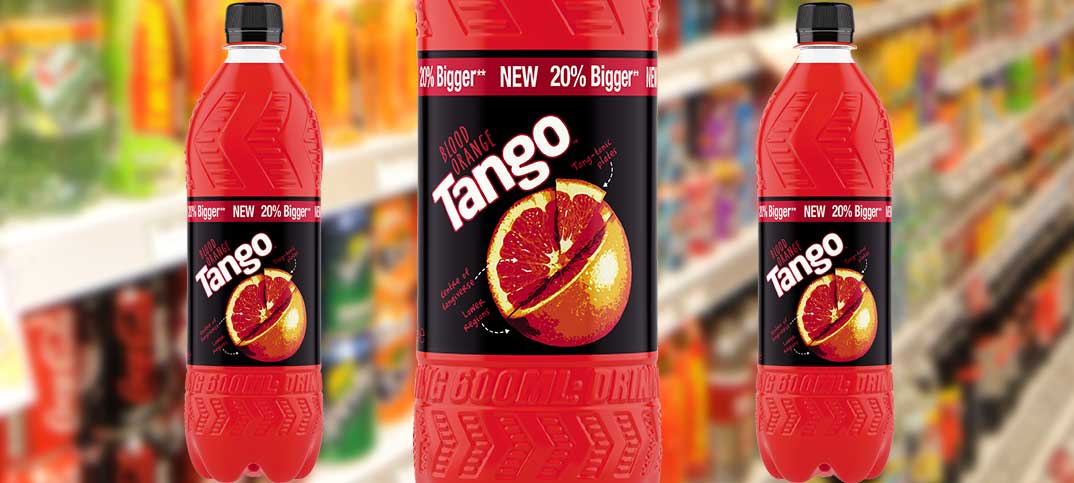 Britvic Soft Drinks is getting zesty by launching Tango Blood Orange alongside pack redesigns across its portfolio.
Available this month, Blood Orange will be supported by a TV and social media campaign and comes in 2l, 600ml, 330ml and 6x330ml formats, RRP £1.99, £1.25, 60p and £3.49 respectively. It is also available in 330ml and 600ml PMPs.
Kirsty Hunter, director of carbonates at Britvic, said that the launch is in a direct response to consumer demand. "We have also taken this opportunity to re-invigorate the rest of the Tango brand portfolio with new packaging that will make it stand out on-shelf," she added.