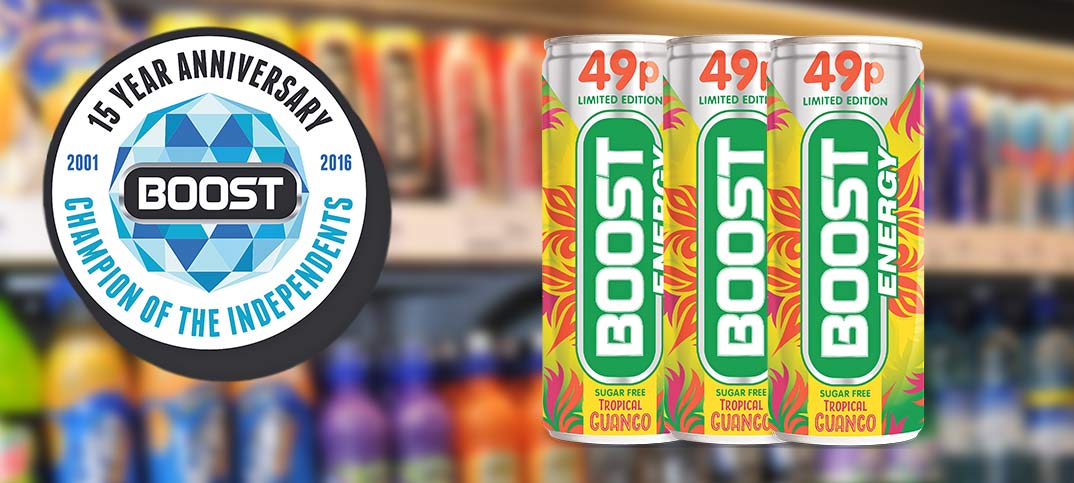 Boost is marking its 15th anniversary with a raft of activity this summer, including consumer campaigns and retailer giveaways.
The brand will be handing out more than £25,000-worth of prizes to wholesalers, retailers and consumers. Retailers who find one of 15 500ml crystal bottles in cases, instantly win £1,000.
Boost will also launch its 'biggest-ever' sampling campaign aimed at students this summer.
Al Gunn, Boost sales director told Retail Express: "During the summer, retailers should ensure they maintain a wide range of flavours, but also look at take-home drinks as these are popular with shoppers buying for barbecues and gatherings."
Moving on to winter, the brand plans to bring back its Winter Spice flavour for the second time, to help independent retailers drive seasonal sales.
Simon Gray, managing director for Boost, said the brand's success during the past 15 years has been a great achievement, but it could not have done it without the backing of the trade.
"We have enjoyed terrific loyalty from a whole host of customers, and I thank each and every one," he added.