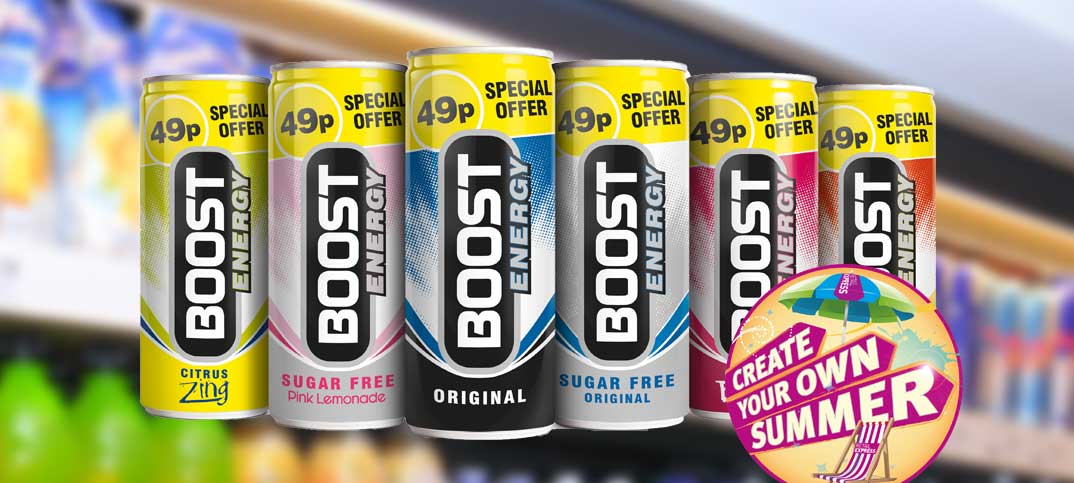 With brand awareness being key to energy drink sales, Boost has announced details of its seasonal activity to help you Create Your Own Summer.
From this month Boost will be stocked in 225 student unions across the country, meaning the brand is more likely to be front of mind to energy drink shoppers when they visit your store.
It will also target 300,000 students nationwide in its biggest-ever sampling campaign in September.
Boost's range is made up of Original, Sugar Free, Sugar Free Lemonade, Exotic Fruits, Citrus Zing and new Cherry Burst. The brand is currently giving retailers the chance to 'grab a grand' by stocking the Boost range and merchandising their chiller with branded PoS.
For more great ideas on how you can Create Your Own Summer, visit our wall of ideas