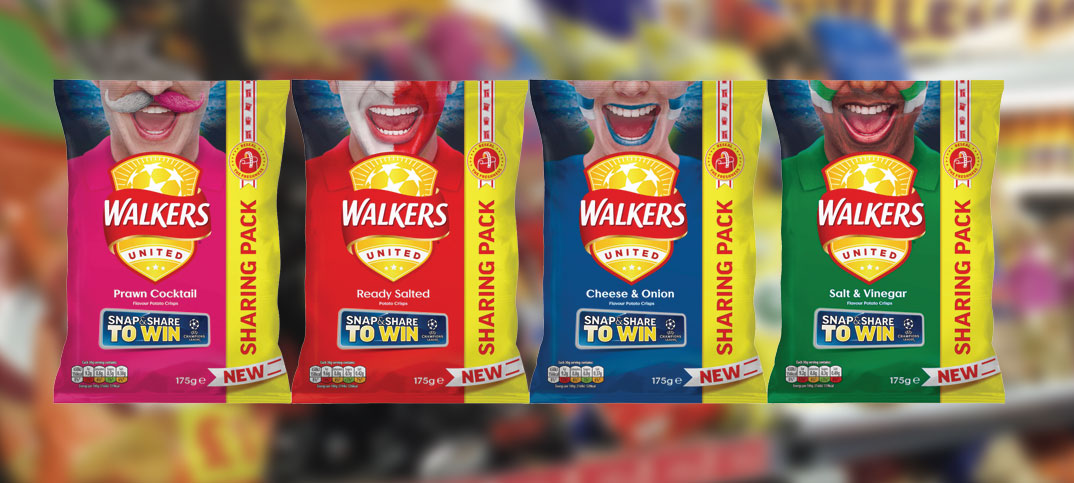 Retailers can make the most of sharing snacks as Walkers launches a re-sealable 175g pack with a UEFA Champions League on-pack promotion.
Available in Ready Salted, Cheese & Onion, Salt & Vinegar and Prawn Cocktail flavours, the packs, RRP £1.50, give shoppers the chance to win football match tickets, as well as games consoles and games.
The packs have a picture of the lower half of a football fan's face on them. To enter, shoppers are encouraged to hold the packs in front of their face, take a picture of themselves and share it on social media.
The promotion will run until the end of April on this range and on Walker's Tear 'n' Share and Grab Bags.
The launch will be backed by an eight-week TV campaign.