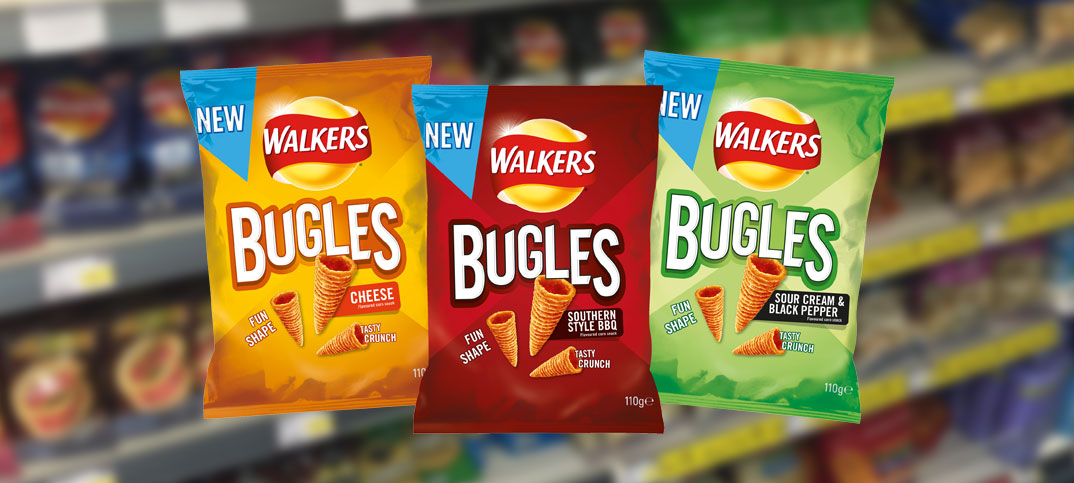 Retailers looking to take a bigger bite of the snacking market can stock Walkers Bugles, which are available now.
They come in three flavours, Cheese, Sour Cream & Black Pepper and Southern Style BBQ, in 110g sharing bags, RRP £1.99.
Cheese and Southern Style BBQ flavours are also available in singles and multipacks of six, RRP 57p and £1.50 respectively.
The launch will be backed by a new TV campaign, as well as social media activity. Retailers can promote the range in store with a four-case mixed stacker, which contains Walkers Bugles and Doritos.
Nick McGrath, impulse senior sales director for PepsiCo, said the range will help retailers continue to boost snacking sales, a category which is growing at 2.7% year on year.
"We are excited to bring Bugles to the impulse channel. The range has been extremely popular in Europe and North America because of its fun shape, tasty crunch and great flavours," he added.