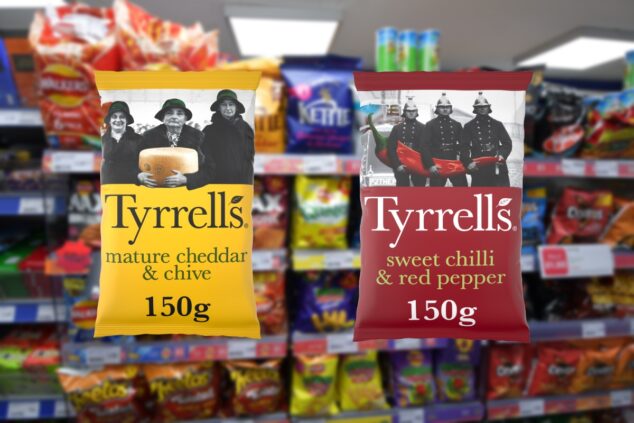 KP Snacks has announced a £1m marketing investment into it Tyrrells' brand, with the return of the 'Tyrrelbly tyrrellbly tasty' campaign, running until 18 April.
The campaign aims to drive awareness of the brand, promote the taste and flavour of the range, with the ad features two women sharing different flavours, including Tyrrells Cheddar and Chive and Sweet Chilli and Red Pepper.
Popchips to make TV debut after KP Snacks investment
Available in a range of formats, Tyrrells is currently worth £52.6m, growing in value by 5.9% in the UK and purchased by over 5.9 million households.
Kevin McNair, marketing director at KP Snacks, said: "The Tyrrells brand has a 16.4% share of premium crisps and snacks with value sales growing by 9.9% year to date in the premium sharing category.
"This campaign continues to evolve, after our launch in 2019, and then our Christmas edits. We think this latest campaign highlights how confident we are in the taste of our products and how they're an ideal snack for shoppers to treat themselves or share with family and friends.
"Quality is at the heart of the Tyrrells offering, making it the perfect product for consumers looking for a premium sharing experience across all occasions but particularly this Easter."
Read more product news