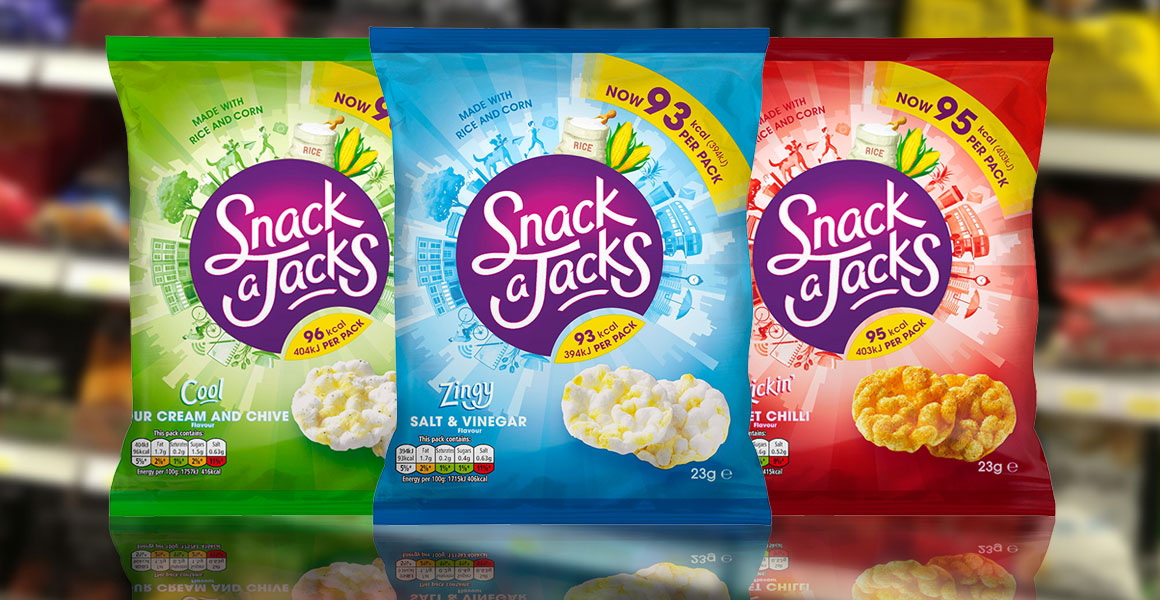 PepsiCo's new packaging design for its Snack-a-Jacks brand aims to increase sales by putting emphasis on flavour.
With shoppers increasingly reporting a heightened interest in their health and wellness, the new design also highlights the calorie content.
Helen Strachan, Snack-a-Jacks brand manager at PepsiCo, said as the health agenda continues to grow, retailers must invest in snacks that reflect this.
"Snack-a-Jacks Jumbo's contain 62 calories or under per rice and corn cake, and are packed with wholegrain rice and corn, making them the perfect option for shoppers seeking Better For You products."