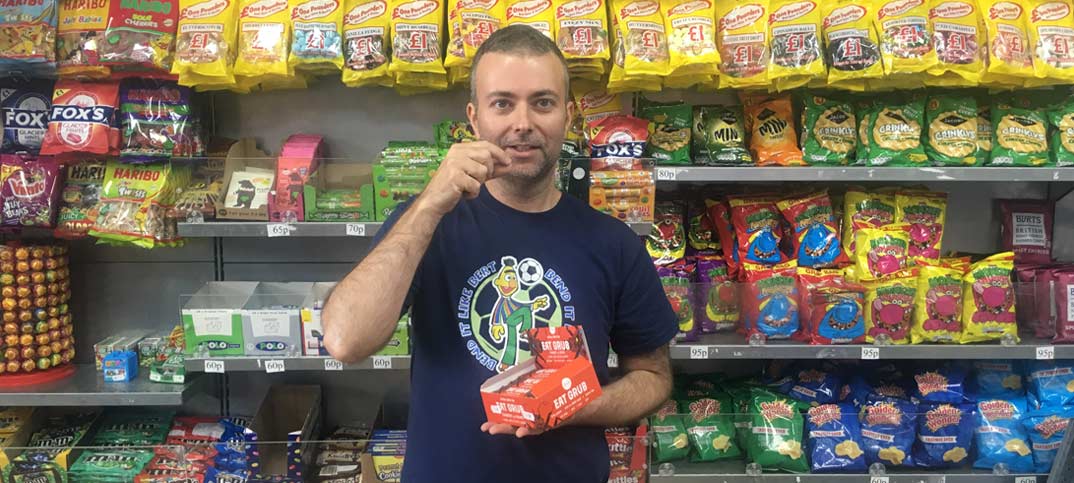 Crunching on insects might not be everyone's cup of tea, but one Scottish retailer is turning heads by stocking a range of edible crickets based products.
Andy Howell of Loch Lomond News in Balloch began stocking bars made from cricket flour and flavoured whole crickets after reading about insects as a future food source.
"The products are full of protein, they're very good for you and very tasty. We've had them in for a week and we're doing sampling," he said.
The bars come in Cranberry & Orange and Coconut & Cacao and there are three flavours of roasted crickets, which come in English Herbs, Chilli & Lime and Salt & Vinegar flavours.
"The bars are going well but people are taking a bit longer to come around to eating a whole cricket. No one who has tried them has disliked them though," he said.
The products can be ordered from Grub's website. The bars comes in cases of 12 and sell at £2.50.
"The price is in line with a protein bar but if it catches on and becomes more mainstream I imagine the price will come down. We have a diverse customer base here so we are well-placed to experiment."