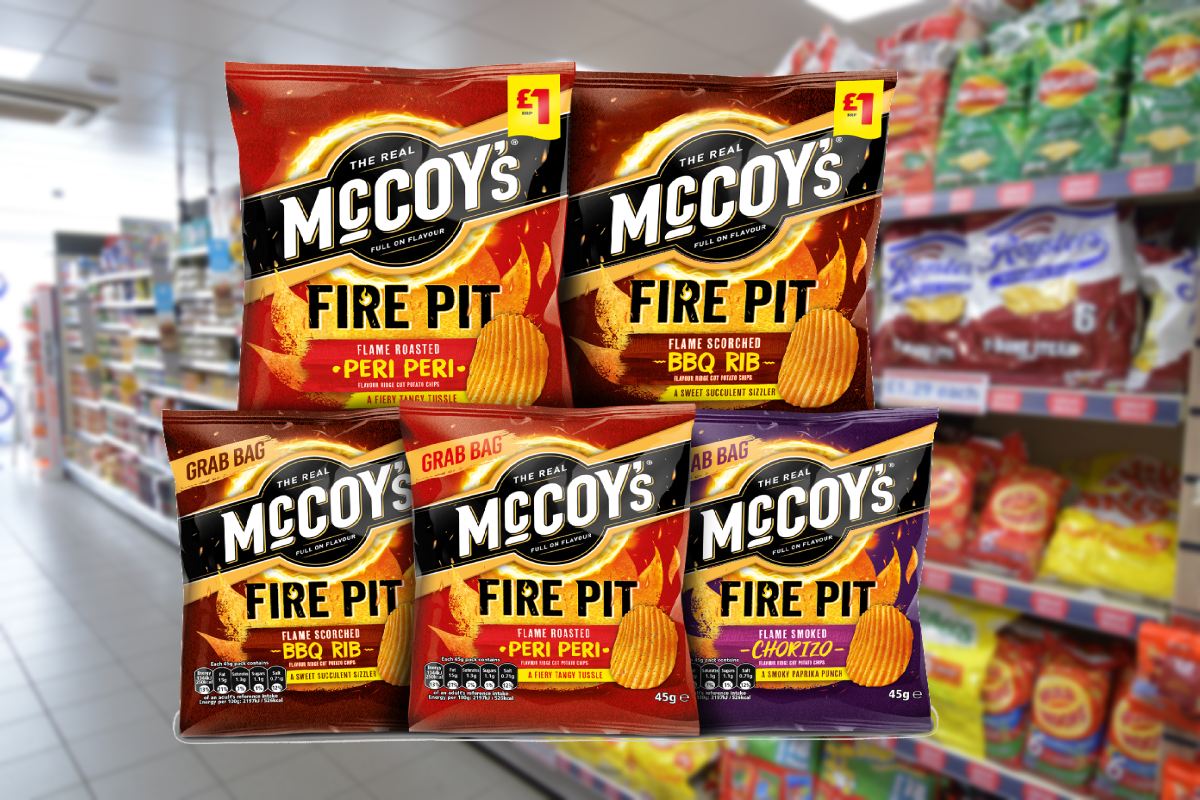 KP Snacks launched McCoy's Fire Pit to help retailers meet the demand for new sharing varieties and reinvigorate sales of single formats.
McCoy's Fire Pit will launch 1 January and be available in three flavours: Flame Roasted Peri Peri, Flame Smoked Chorizo and Flame Scorched BBQ Ribs. The range meets demand for trending flavours, which includes spicy, growing at 7.1%, meaty, growing at 5.8% and barbecue, growing at 4.5%.
KP Snacks extends price-marked range with three new products
Flame Roasted Peri Peri offers a medium spice level and consists of hot and tangy chilli marinated chicken, pepper roasted over coals and a twist of charred lime. Flame Smoked Chorizo offers a mild spice and contains paprika, chili, red bell peppers and spice cured pork sausage, combined with sauteed and roasted onions.
EXCLUSIVE: KP Snacks launches McCoy's Fiery Steak crisps
McCoy's Fire Pit is available in multipacks (RRP £1.70), sharing bags (89p) and £1 price-marked packs. The launch will be supported by a £2m investment in a multimedia campaign in 2021.
Kevin McNair, marketing director at KP Snacks, said: "The McCoy's range is worth £132.1m and growing in value by 0.7%. Flavour is the most important factor in crisps, snacks and nuts and synonymous with full-on flavour, McCoy's is perfectly placed to reignite formats and drive category growth by delivery variety and excitement."
Read more product news