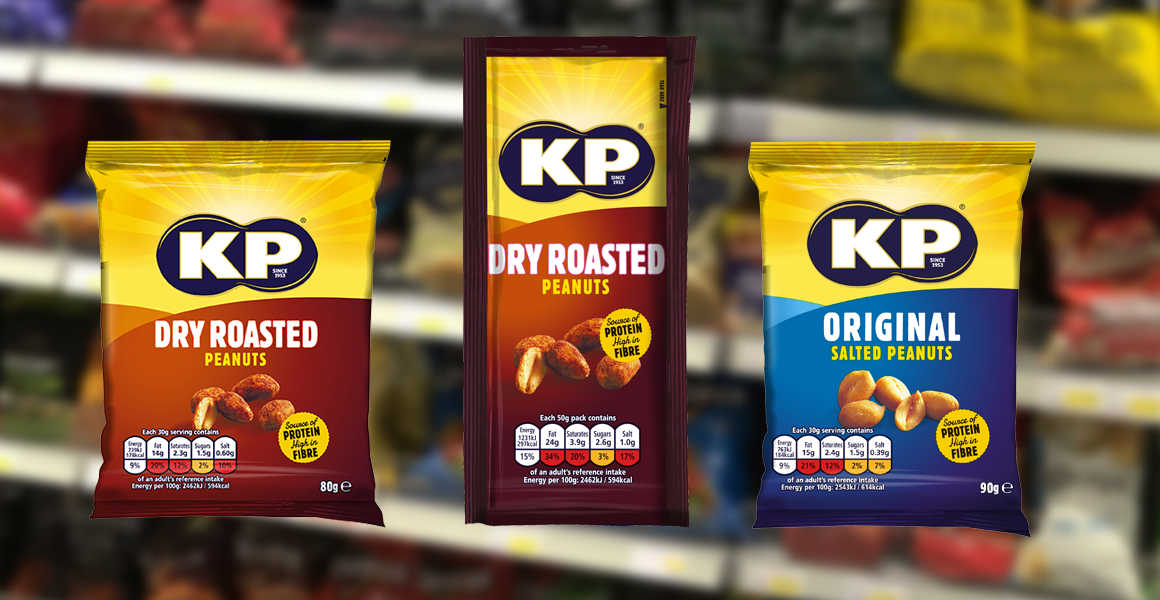 KP Snacks has unveiled new pack designs for its KP Nuts brand, backed by a £1.3m campaign.
The new designs will roll out on all 29 products in the range, including sharing bags and on-the-go singles.
The brand's nine sharing products, which includes Original, Dry Roasted and Honey Roast varieties, will benefit from new packaging material that enables the bags to stand up unaided, making merchandising easier for retailers. The packs also have a resealable strip to ensure freshness for customers.
KP Nuts will also feature protein and fibre health claims to appeal to the 21% of people who say health claims influence them to purchase products.
Sue MacKay, KP Nuts marketing manager, said: "We are responding to demand from consumers who want products that are high in protein and fibre and want to enjoy them while socialising."
The redesigns will be backed by outdoor and digital advertising, as well as social media activity.
KP Nuts is growing at 5.6% and is purchased by 6 million households a year. The brand commands 21% of the nuts market, making it the largest branded nut. Combined own-label brands have a 64% share. KP Nuts On The Go shot packs are growing at 12% year on year.
More product news: Concha y Toro launches new canned wine brand O'Jos