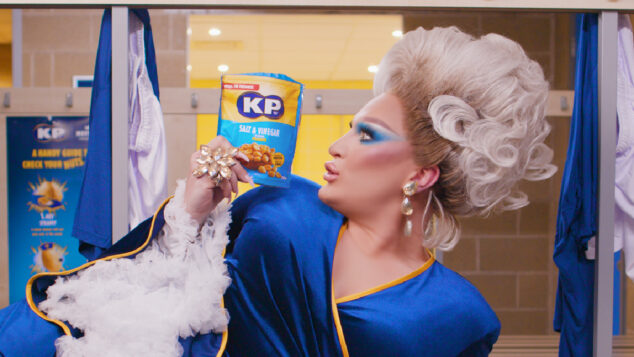 KP Snacks has announced the launch of a new campaign to raise awareness of testicular cancer in partnership with charity Movember and RuPaul's Drag Race UK season one winner The Vivienne.
The campaign will see The Vivienne act as KP's campaign ambassador, encouraging people via social media videos to check their testicles.
KP hopes the campaign will raise awareness of the importance for anyone with testicles to regularly check them. Testicular cancer is the number one cancer occurring among people with testicles, with around 70,000 people diagnosed each year, yet 62% of those who are most at risk don't know how to check themselves.
KP Snacks unveils limited-edition Christmas packaging across Tyrrells crisps
Jenny Blanco Barcia, KP marketing manager, said: "KP is the UK's most well-known and best loved nut brand, and we want to use our brand awareness to help raise awareness of testicular cancer and get people talking as there can be a stigma attached to talking about it.
"The Vivienne's sense of humour and appearances on Ru Paul's Drag Race UK make her the perfect ambassador to tell people 'Whoever you are, if you've got testicles, check them' as if caught early, there is a 95% chance of survival. The campaign aims to educate those with testicles on the importance of checking their nuts, and we encourage our consumers and retail partners to do just that."
Read more product news