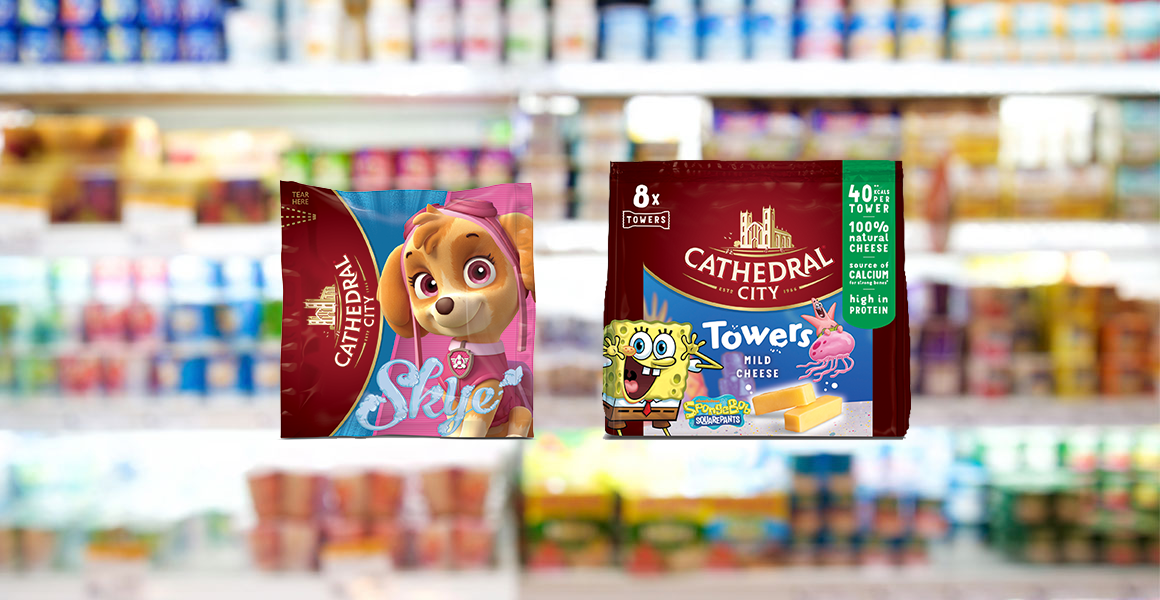 Dairy Crest has teamed up with Nickelodeon to feature popular kids' TV characters across its Cathedral City Kids snacking range.
Each of the products in the range – such as Nibbles, Towers and Cheese and Toasties – feature characters from shows such as Paw Patrol, SpongeBob SquarePants and Teenage Ninja Mutant.
The range also now contains 30% reduced-fat cheese in response to Public Health England's Change4Life 100 calorie snack campaign, and is aimed at parents looking to buy healthier snacks for their children.
Anca Lazar, senior brand manager at Cathedral City Snacking, said: "The range has an improved nutritional profile so parents can feel confident when buying the products. Overall, the Kids' Cheese Snack sector is worth £223m, growing at 1.2%, and the Cathedral City Kids Snacking range is worth £6.4m."
Read similar: Get clued up on healthier snacks