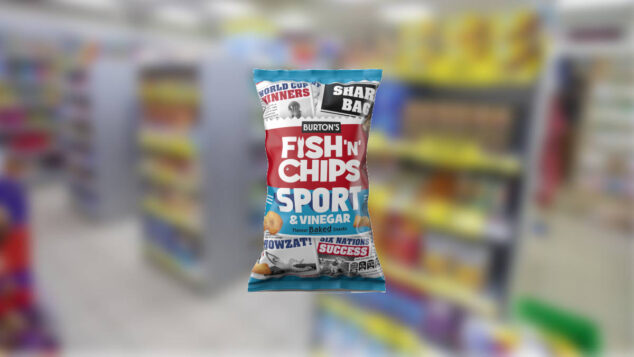 Burton's Biscuit Company is giving its Fish 'N' Chips Salt & Vinegar snack a limited-edition on-pack redesign to coincide with this summer's various sporting events.
The refresh sees the product rebranded as 'Sport & Vinegar', featuring sporty imagery, and will be available in 5x25g, 6x25g and 125g bags from now until September.
Burton's Biscuits launches 'Stig on Wheels' on-pack promotion
The Fish 'N' Chips rebrand follows on from Burton's updating its Wagon Wheels packaging with an on-pack promotion featuring Top Gear driver, The Stig.
Popchips to make TV debut after KP Snacks investment
Kate Needham, Burton's Biscuit marketing director, said the move would help align the brand with this summer's busy sporting events calendar.
"Fish 'N' Chips fans are heavily into sport and we're confident that limited edition 'Sport & Vinegar' will be an absolute winner. Burton's will support the limited edition packaging with a mix of consumer promotions, in-store activations, and social media activity," she added.
Read more product news