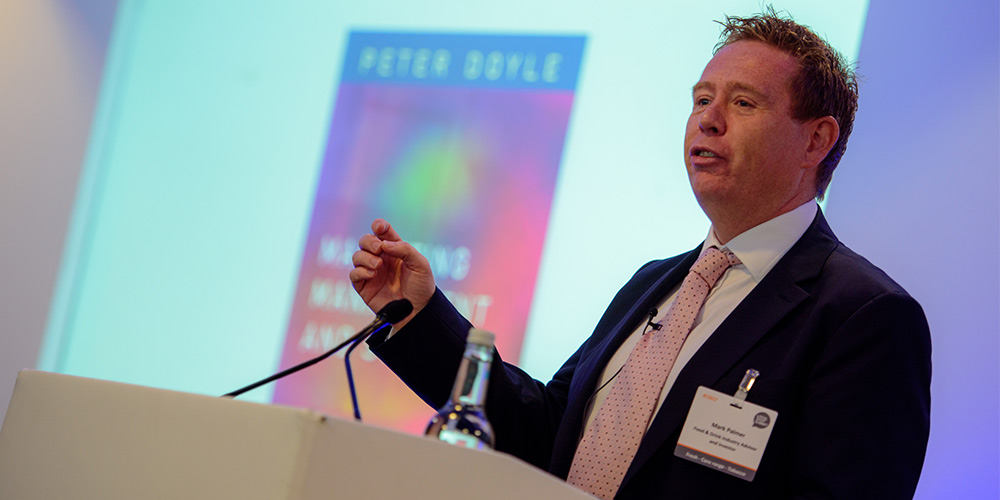 The Local Shop Summit this year was held at the home of Surrey County Cricket Club, The Oval. It may have been a different sporting venue from last year's, but it seemed that the attending retailers have many of the same concerns that they had 12 months ago. These include the changing trading environment, government policies, competition and the unknowns of Brexit. What the retailers also brought with them was the sheer enthusiasm for business and the desire to discover how to improve on what they do.
Mark Palmer, former marketing director for Green & Black's Chocolate and Pret a Manger, gave the keynote speech, and in it he shared ideas that can be transferred from the businesses that he has worked with and used in any independent store. Here are the three standout lessons I picked up.
Talk to your detractors as well as your fans
If you really want to find out how customers see your business, talk to your detractors as well as your fans. He used blind tasting to discover what consumers thought about G&B chocolate. What he discovered was that the original packaging and marketing messages put target consumers off even picking up the free bars at a tasting. Redesigning the packaging and undertaking a mass tasting give-away programme brought success.
What are the things about your store that push potential customers away and who should you be talking to to hear about them?
Experiment with new options
He went on to talk about how Pret a Manger redeveloped their coffee offer. Their choice was to tinker around the edges to slightly improve the proposition or do something more radical. They chose to take a look at what the "extreme" version of what coffee at Pret would look like. The remodelled offer to their customers has led to a huge growth in coffee sales and delivers 25% of their sales.
Reading any of the trade magazines during the past year indicates that independent convenience stores face a growing number of challenges that are putting a brake on sales and profits.
Will you be following Mark's advice and look at what an extreme version of convenience/neighbourhood retailing would look like in your business, and discover if there is way of delivering a better store offer for your customers and higher profitability for you?
Free samples drive sales
The third strategy he spoke about was marketing. His experience with Green & Black's was that when people actually ate B&G chocolate they rated it very highly. The result was that they used almost their entire marketing budget on a mass tasting exercise that resulted in giving more than 4 million bars away free. Sales grew dramatically. His advice is to focus your businesses marketing on no more than two strategies and run hard with what you find works best for you and your business.
Do you have a marketing budget for your business, is it focused and do you measure its effect? If you don't own your stores marketing and rely on others to do it for you, your customers will not be hearing your authentic story.
Is it time to find out what marketing is really working for your business and pushing it harder?