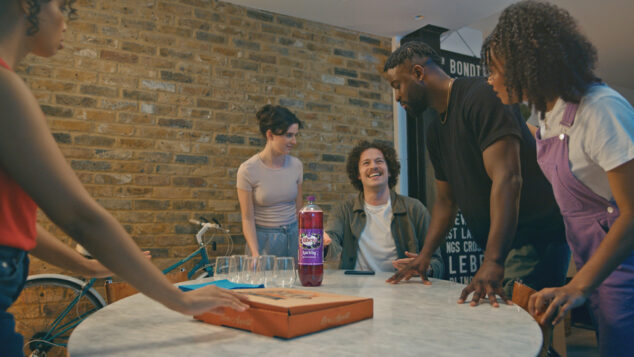 Ribena Sparkling and Channel 4 are launching a new three-month partnership which will see the brand sponsor Friday Nights In on 4. This marks the first TV sponsorship for Ribena Sparkling, and the first dedicated consumer marketing campaign for the range.
The sponsorship will see a series of five specially-created 10-second idents that appear throughout Channel 4's Friday night schedule from 8pm to 11pm, starting on Friday 24 September and running until Christmas Eve.
Ribena Cherry Twist special edition launched
They will show various characters begin their Friday night in with a bottle of Ribena Sparkling as they open their front door, get to the fridge, or sit in front of the television.
Helen Passard, head of Ribena at Suntory Beverage & Food GB&I (SBF GB&I), said: "We're delighted to be bringing the RIbena Sparkling range to Channel 4 viewers as part of their much-loved and hugely popular Friday night experience.
SBF GB&I announces mid-September launch for new Lucozade Alert range
"As the temperature begins to drop and the nights draw in earlier, evenings with friends and family at home in front of the television become a core part of consumers' routines at this time of year. What's more we know how important it is to provide the right range of drinks for the night in occasion.
Read more Ribena product news and articles