Suntory Beverage & Food GB&I, formerly Lucozade Ribena Suntory, has expanded its Ribena range with a Sparkling option, available in two flavours.
Ribena Sparkling Blackcurrant will come in 500ml, 2l and 6x330ml multipack cans, while Ribena Sparkling Raspberry will come in 500ml and 2l formats.
Lucozade Energy and Ribena introduces new lower RRPs for PMPs
Price-marked packs are available on the 500ml and 2l formats. The 500ml bottles are priced in line with existing Ribena products, at £1.09 or two-for-£2, while the 2l bottles will be price-marked at £1.79. The 6x300ml cans will have an RRP of £2.99.
The new additions are aimed at shoppers looking for new flavoured fizzy drink options, and are designed to sit alongside retailers' flavoured carbonates range in the chiller, separately from Ribena's core juice drinks range.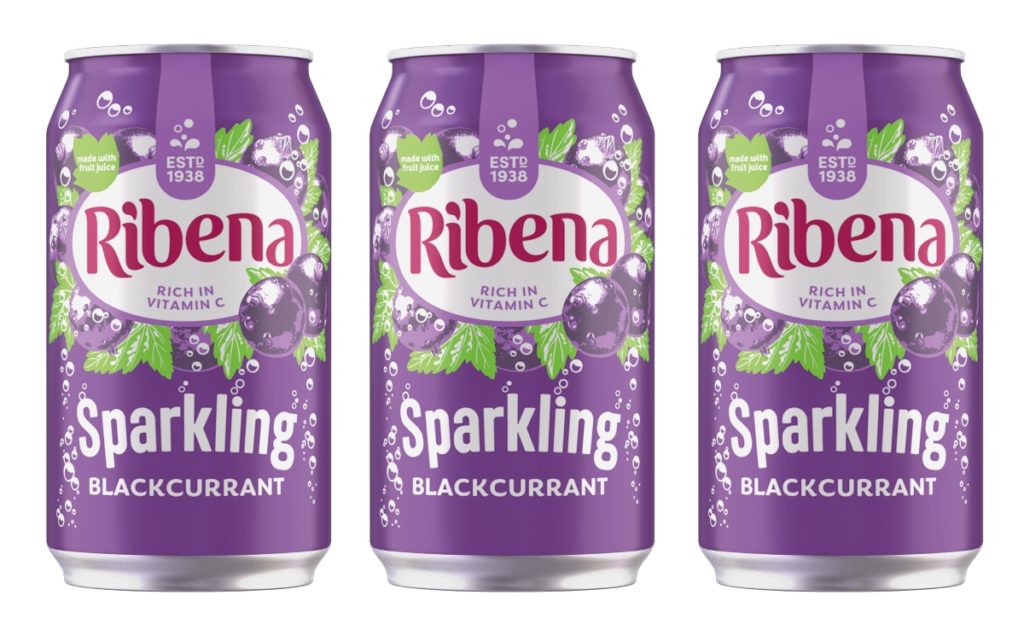 Head of brand Charlotte Flook said flavoured carbonates have grown by 7.1% in recent months, with it having one of the 'highest penetrations of any soft drink category' at 81%. Four out of five of those buyers consume flavoured carbonates at least once a week.
"Blackcurrant is the seventh biggest soft drinks flavour and there is only one other mainstream raspberry-flavoured fizzy drink offering in the market.
Lucozade Ribena Suntory launches Cherry Kick campaign
"We also know that blackcurrant and raspberry flavours are 33% and 61% incremental to the category respectively, which demonstrates the opportunity the new drinks can offer retailers in terms of additional sales," she added.
The supplier said that people drinking carbonated soft drinks at home grew by 40% during the Covid-19 lockdown period, meaning there's an opportunity to drive sales with the right range of formats.
The launch of Ribena Sparkling will be supported by an outdoor, digital and social media campaign. The brand is also offering retailers an exclusive reward which can be claimed through the Shopt app. Retailers can take advantage of this offer from 29 September until 27 October.
Read more product news