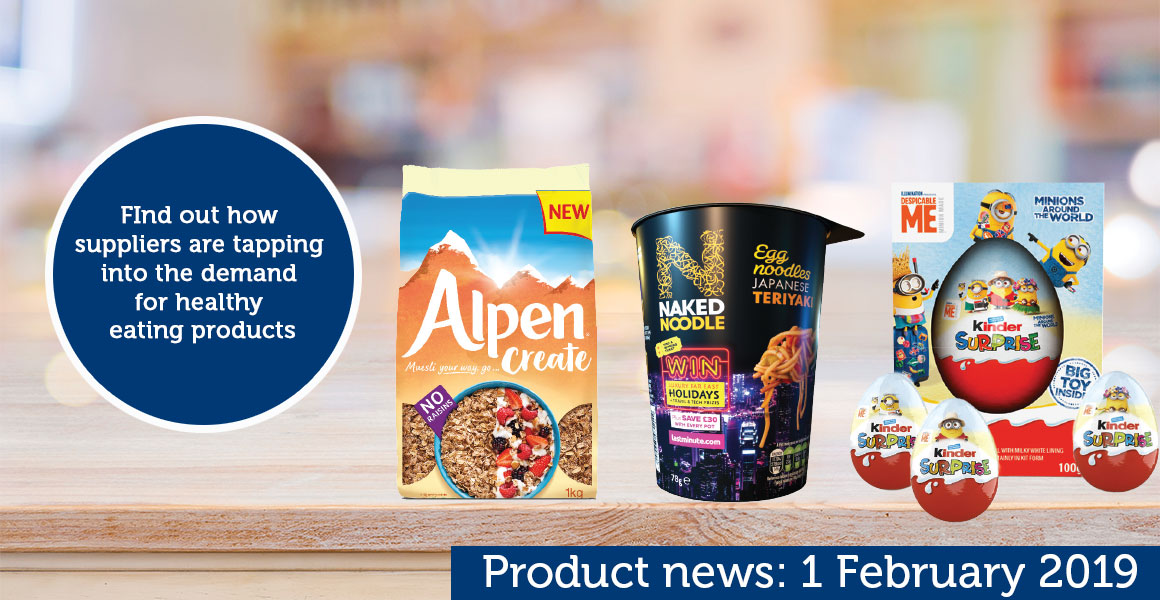 What's new
A treat for vegan chocolate lovers
Peakz is a vegan chocolate snack available in three flavours: Mint Chocolate, Berry Chocolate and Hazelnut Chocolate.
RRP £1.10
Contact purdey@prezzroom.com
Botanic flavours are cordially received
O'Shaughnessy's cordials are hemp-infused vegan drinks that come in botanical flavours, made with stevia as a sweetener.
RRP £25.99
Boundless variety for nuts and seeds
Boundless bags of nuts and seeds come in Cayenne & Rosemary; Tamari & Aleppo; Orange, Ginger & Maple; and Turmeric & Smoked Paprika varieties.
RRP £1.25
Contact cathy@weareboundless.co.uk
Brand snapshot
Give yourself a boost
Boost Drinks' retailer promotion allows independent retailers to buy 12 price-marked bottles of 500ml Boost Energy Original for the cost of 10.
What a Surprise
Ferrero's special-edition range of Kinder Surprise eggs contain seven Minions toys featuring an 'all around the world' theme.
Plenty of prizes
Essity's on-pack promotion for Plenty offers prizes such as discounts on recipes from Hello Fresh, tablets and trips to Florida.
Tea time for deodorant
Unilever has added an Apple & White Tea scent to its Dove deodorant range, which is available in aerosol and roll-on formats.
Use your noodle (or rice)
Symington's promotion across Naked Noodle and Naked Rice offers prizes including holidays, tech gifts and lastminute.com vouchers.
Better-for-you biscuits
Burton's Biscuit Company has launched new Maryland Sugar Free Cookies, with an RRP of £1.39 for a 230g pack.
Muesli, your way
Weetabix is extending its Alpen range with Alpen Create, which encourages shoppers to eat muesli 'their way' and does not include raisins.
Extravagant pastries
Country Choice's new range of pastries come in two flavours: Triple Chocolate Extravagant and The Raspberry Cheesecake Extravagant.