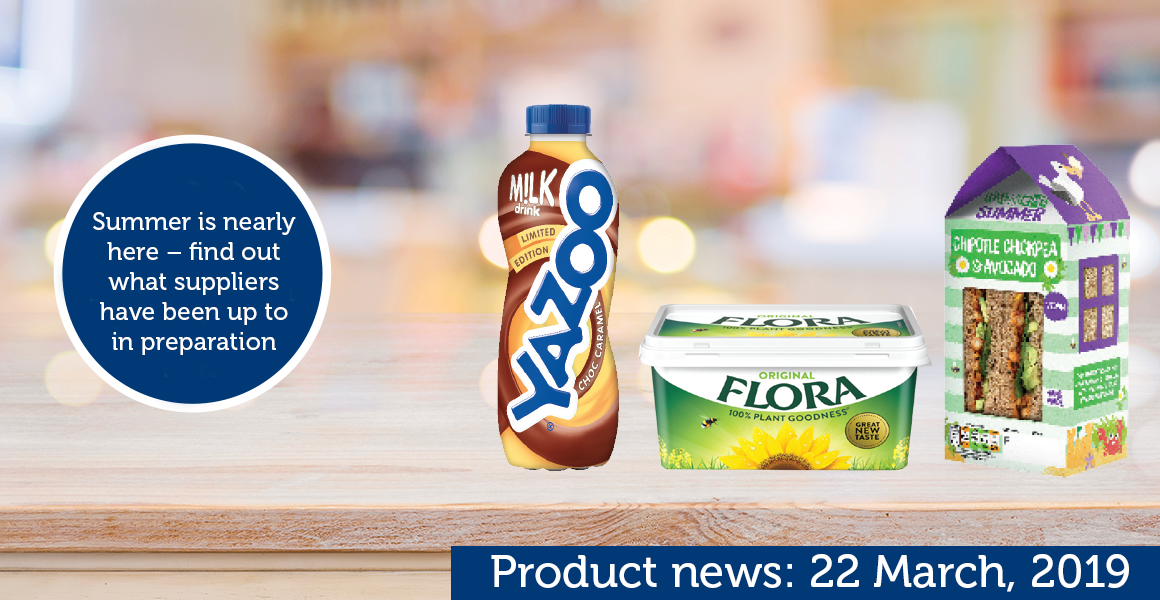 What's New
Taste the heritage in every drop
Ramsbury's vodka tastes of dried fruits, cocoa and caramel. Every bottle's heritage is traceable back to its single field of origin.
RRP £38
Contact brewery@ramsbury.com
Hop to it with new Pacific pale ale
Goofyhoof Pacific Pale Ale has an aroma of tropical and stone fruits, and uses hops from around the Pacific, including Simcoe, Rakau & Ella. It has an ABV of 4.6%.
RRP £3.50
Contact marie@gorgeousbrewery.com
A quirky way to keep clean and stay vegan
Quirky Combo has added a Turmeric & Lemon and Dragon Fruit variety to its vegan range of shampoos, conditioners, and body and hand washes.
RRP £5.79 (shampoo, conditioner, body wash)
Contact myorder@faithinnature.co.uk
Brand snapshot
It's only natural
Coca-Cola European Partners' new campaign for Capri-Sun highlights that the brand contains no preservatives, colours or artificial sweeteners.
Go to town this summer
Adelie Foods has revealed its Urban Eat summer seasonal specials, including a vegan Chipotle Chickpea & Avocado sandwich.
Choc's away
Yazoo Choc Caramel, a new and exclusive flavour to the convenience channel, will be available to retailers from April.
Awesome idea
Nestlé's '80 awesome things to do' on-pack promotion will run across its new 25p range, which is also available in price-marked packs.
Raise the bar
Weetabix is tapping into the trend for protein foods with the launch of Alpen Protein bars, available in Chocolate and Berries & Yoghurt flavours.
No moos is good news
Upfield is reformulating its recipe across its Flora range to be made with 100% plant-based ingredients, containing no dairy.
Plenty more fish
Birds Eye has delisted its Inspirations brand. Its premium products, including Lightly Dusted and Recipe, will join its core Family range.
New energy
Refresco is increasing the price of its 39p price-marked cans, which will now have a 49p price flash. The new price will be available from May.
Say whaaaaat?
Pladis' new advert for McVitie's Jaffa Cakes Nibbles, 'Jaffa whaaaaat?', will star TV celebrity Joey Essex, following its launch in January.