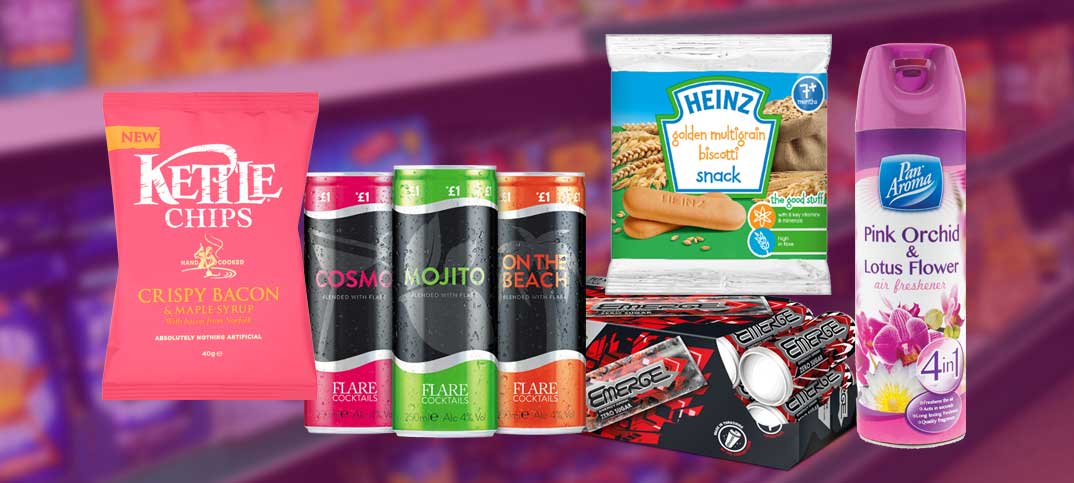 Retail Express looks at eight product launches and promotions you may have missed this fortnight

1) Energy drinks brand Emerge has unveiled fridge and value packs for two of its flavours.
Retailers will be able to offer Original and Zero Sugar flavours in 10x250ml can fridge packs and a value 18x250ml formats. The packs of ten have a tear-off top for display and storage within the fridge.
2) McCoy's has unveiled its first pack redesign for 15 years to appeal to younger male consumers.
The brand has also revealed it will launch a marketing campaign inseptember as well as in-store support.
3) Kettle Chips has introduced a new Crispy Bacon & Maple Syrup flavour to its range of premium crisps.
It is available in 150g sharing bags and 40g single serve bags, RRP £1.99 and 75p respectively. The flavour marks the first Kettle offering to be made with real meat.
4) As part of its £3m campaign, Dove is launching TV, print and digital advertising in support of Dove Invisible Dry.
5) 151 Products is expanding its Pan Aroma air freshener range with the launch of a new line of aerosol sprays. The scents are Wild Lily and Jasmine, Linen Fresh and Pink Orchid and Lotus Flower, RRP £1.
6) Heinz has extended its infant food by adding a sixth flavour to its Biscotti range. Golden Multigrain is available in 60g snack packs, RRP £1.09.
7) Impulse retailers looking to bolster their ready to drink cocktail offering can do so with an independent-exclusive range of Flare Cocktails.
The cans are available from July 6 in three flavours, Mojito, Cosmopolitan and On the Beach. The range comes in £1 price-marked 250ml cans.
8) Molson Coors is helping retailers cool off this summer with a £6.2m 'frozen pint' campaign for Coors Light.
The activity will see special packs of Coors include free branded coasters. Once frozen, the 'stay cold' coasters keep drinks cool.
The giveaway follows its recent TV ad campaign starring martial arts actor Jean-Claude Van Damme. The campaign also includes outdoor and digital advertising