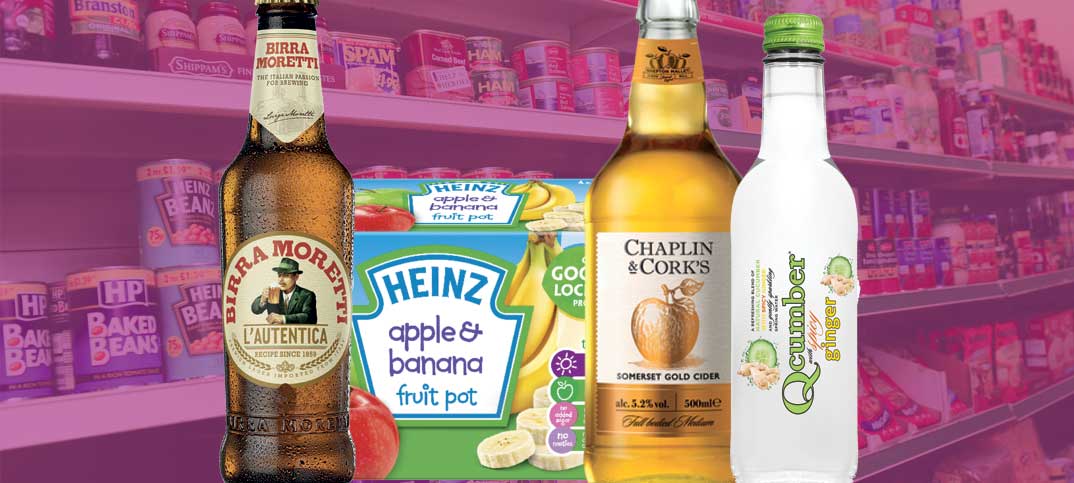 Retail Express looks at seven product and alcohol launches and campaigns that could boost your sales this summer.
1) Heinz is extending its infant feeding range with three fruit pots, available in four-packs, RRP £1.75, in Apricot & Banana, Apple & Banana and Apple, Banana & Apricot flavours.
2) RB is revamping its Clearasil Daily Clear range by introducing four new Hydra-Blast products. The new range includes Gel Wash, Skin Perfecting Wash, Skin Perfecting Wash Sensitive and Facial Scrub.
3) Following its 250ml can launch in earlier this year, Qcumber is adding a new flavour to its range, Qcumber with Ginger, which is available in 330ml and 750ml glass bottles, RRP £1.69 and £2.69 respectively.
4) Always is boosting consumer confidence with a new video as part of its #LikeAGirl campaign. The video is available on YouTube and is being promoted through the brand's digital channels.
5) Pusser's Rum has partnered with The Roundhouse in London for the third year running to launch the return of Camden Beach. The partnership will see Pusser's create a 'Rum Shack' that will promote the brand to younger customers.
6) Italian beer Birra Moretti is revamping its packaging this summer to strengthen the brand's association with its heritage. This summer the brand is returning the 'Birra Moretti Gran Tour', a series of pop-up food festivals across the UK that reached 20 million consumers last year.
7) Premium craft cider brand Chaplin & Cork is sponsoring the Luna Cinema's 2015 programme. The cinema will host more than 120 screenings this season, with the brand running competitions in selected areas where the screenings are taking place. Ticket holders will also receive free samples and get a first look at its new 'double the character' ad campaign that will run through the summer.