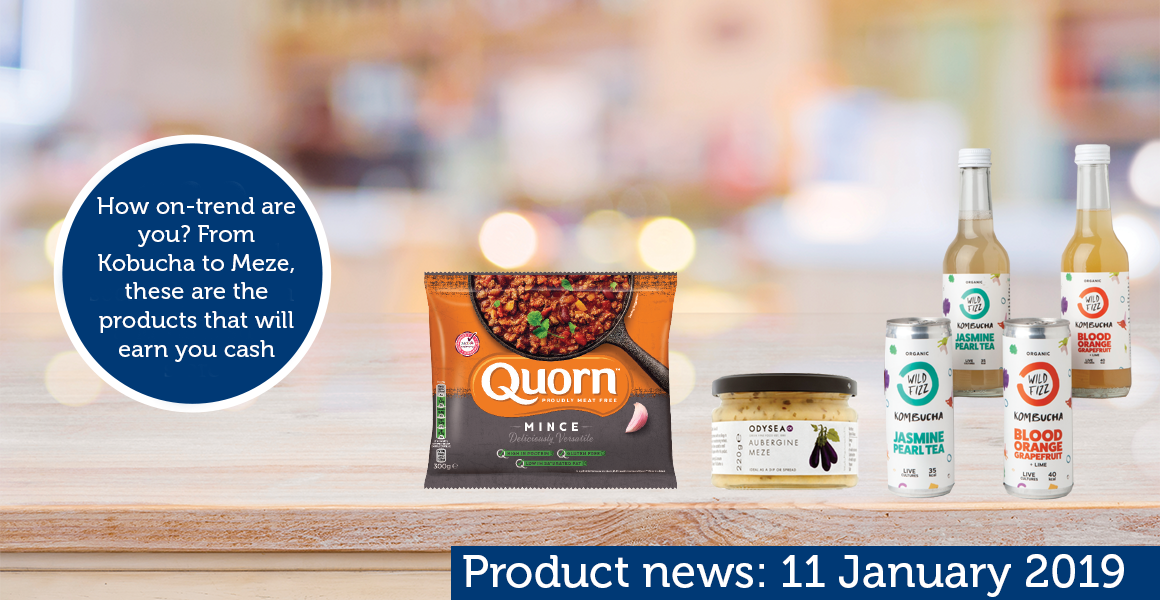 New fizzy flavours
Wild Fizz Kombucha is now available in Lavender, Rosemary & Lemon, Ginger, Turmeric & Black Pepper and Jasmine Pearl Tea flavours.
Dual launch from JTI
JTI has launched Sterling Dual Triple Green and Benson & Hedges Blue Dual Double Capsule, priced at £9.35 and £8.35, respectively.
Healthy sales
Quorn has announced it will be investing £12m in driving a new competition with the strapline 'Healthy protein. Healthy planet'.
Walkers revamp
PepsiCo has launched a new pack design across its Walkers core range to highlight the Union Jack and use of UK potatoes in its recipe.
Hip hip hooray
Hippeas Organic Chickpea Puffs has partnered with Veganuary in a new campaign featuring celebrity sponsorship.
Read more: Hippeas turns to Veganuary
Mediterranean meze
Odysea has added six new products to its range of Mediterranean and Greek foods, including items such as Aubergine Meze.