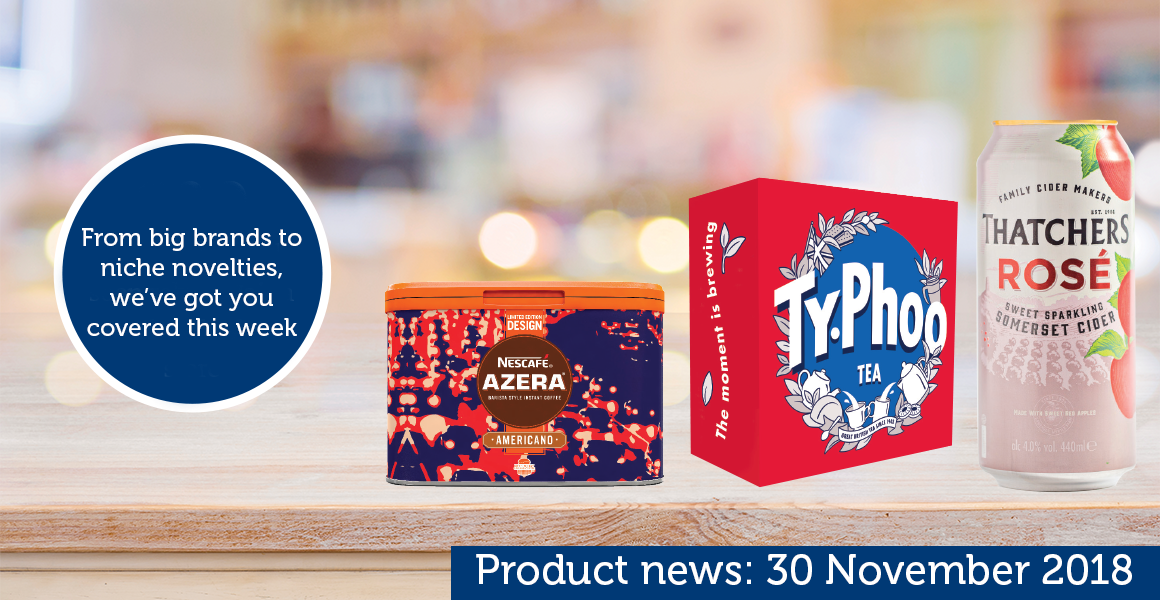 Tea time
Typhoo Tea is rolling out blue and red packaging that has been designed to promote its heritage after 115 years in the market.
Tanqs a lot
Diageo is kicking off its 'Unmistakably Tanqueray' campaign, which will promote the gin with outdoor, print and digital advertising.
Use your loaf
Warburtons aims to trade shoppers up with a new range of 'craft loaves' in Multi Seeded, Malted Grain and White with Sourdough varieties.
Cider with rosé
Thatchers has unveiled Rosé Cider, a 4% ABV drink made with red dessert apples that will be available in 4x440ml packs and 500ml bottles.
Woolly thinking
Consumers can get their hands on one of 1,000 Supermalt-themed Christmas jumpers as part of a campaign on the brand's six-packs.
Coffee culture
Art students have teamed up with Nescafé Azera for a new range of limited-edition designs that will roll out on the coffee brand's tin format.