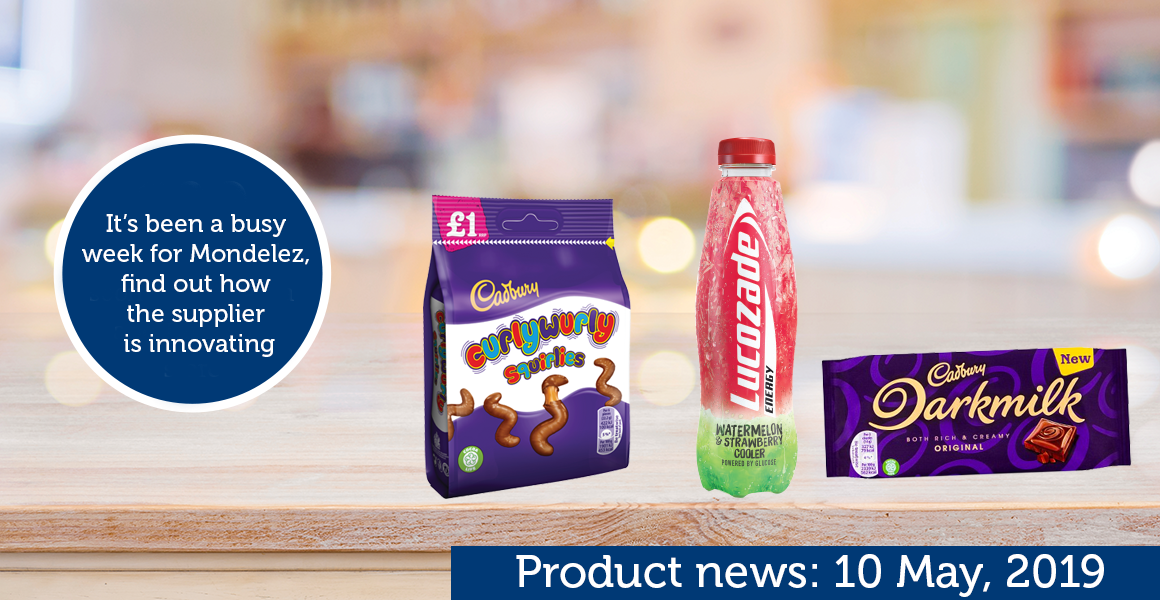 What's new
Feel the need, the need for seaweed
A Black Pepper flavour for Clearspring's Organic Seaveg Crispies seaweed snack is being launched along with the original flavour in a new 8g size.
RRP £1.99 (Black Pepper)
Contact sales@clearspring.co.uk
Skinni Snax for chunky profits
Skinni Snax are crunchy chickpea and soya snacks that are high in fibre, plant protein and vitamins. They are available in 56g packs, and in three flavours.
RRP 95p
Contact info@skinni-snax.com
Start spreading the news about Duerr'
Duerr's new range of jams and marmalades feature packaging designed by artists, offering shoppers an opportunity to trade up in the spreads category.
RRP £1.39 (marmalade) £1.99 (jam)
Contact sales@duerrs.co.uk
Product news
Go Wilde for Darkmilk
Mondelez's new advert for Darkmilk stars '80s and '90s icons Jason Donovan and Kim Wilde encouraging consumers to try the new bar.
Here's Mud in your eye
Accolade Wines' marketing campaign for its wine brand, Mud House, aims to bring a sense of the New Zealand spirit to the UK.
Use your melon
Watermelon & Strawberry Cooler is the latest addition to Lucozade Energy's range, available in 1l, 500ml and 380ml price-marked packs.
Wimbledon for the win
Britvic's on-pack promotion for Robinsons Refresh'd offers the chance to win Wimbledon experiences, from branded towels to VIP tickets.
Sustainable cider
Heineken has joined forces with the WWF for Old Mout's first television advert to highlight its sustainability credentials.
Squirly success
With the brand now worth £6.6m in sales since its launch, Mondelez has released £1 price-marked bags of Cadbury Curly Wurly Squirlies.