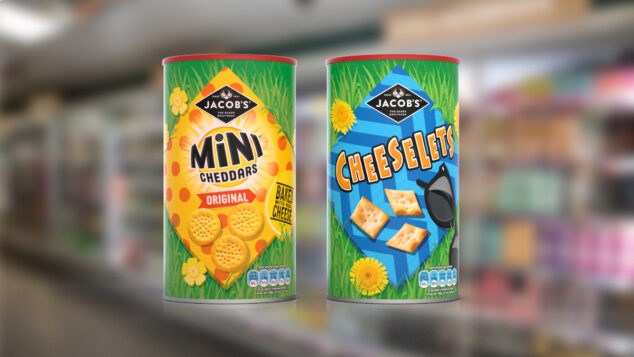 Pladis has introduced a more sustainable packaging format for its Jacob's Mini Cheddars and Jacob's Cheeselets 200g snacking caddies.
The supplier will also extend this packaging to its Jacob's Cracker Crisps and Twiglets later this year.
Environmental sustainability top priority for one in five consumers
This is the latest step in the supplier's aims to make all of its packaging recyclable, reusable or compostable by 2025. Pladis says it will save up to 600 tonnes of packaging from landfill per year through the new packaging.
The new caddies use a material from packaging company Sonoco made from recycled paper fibre. Shoppers will now be able to dispose of empty caddies at UK-wide kerbside recycling collections, as well as with their household recycling, subject to the discretion of their local councils.
The new Mini Cheddars and Cheeselets caddies are available now to convenience and wholesale, with Cracker Crisps and Twiglets available from September as part of a range of festive-themed caddies.
Pladis relaunches Better Biscuits platform to help retailers add £21m to biscuit sales
"As one of the UK's largest snacking manufacturers, we know that any positive changes we make to the sustainable credentials of our packaging have the potential to make a real impact," said Scott Snell, vice president of customer at Pladis UK&I.
"Our Jacob's caddies are some of the most popular sharing snacking products in the market and the new, fully-recyclable paperboard containers will help us make a difference, giving shoppers peace of mind when disposing of the packaging in their household recycling bins."