Pernod Ricard UK's new campaign for Campo Viejo, 'Decanta la vida' will focus on the wine's Spanish origins.
Rolling out from 19 October, it will span video-on-demand, digital display and social media, with key channels including All 4, ITV Player and Sky Player.
The campaign will focus on six friends through their 20s, 30s and 40s gathering around a table to enjoy a meal and a bottle of Campo Viejo.
Pernod Ricard UK gives Campo Viejo Rosé a modern makeover
It will run for four weeks and is set to reach 65% of adults, and is part of an overall increased investment in the wine category by Pernod Ricard UK.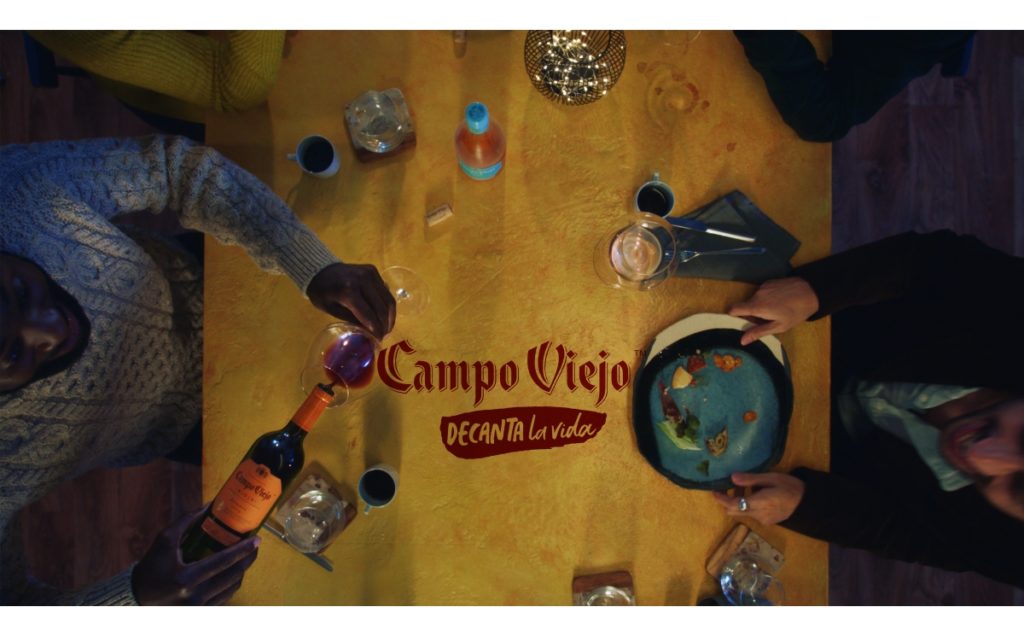 Campo Viejo is growing at 17.8% in value ahead of the total category, while Spanish wine is among the top 10 countries of origin and holds a 8.6% market value share.
The supplier said the wine category gained momentum over the lockdown period, fuelled by the rise of at-home consumption as more consumers drank wine at home as opposed to in pubs and bars.
Pernod Ricard UK prepares convenience stores for Christmas 2020
Lucy Bearman, wine portfolio director at Pernod Ricard UK, said: "Campo Viejo is a flagship brand within a booming category. Shared moments are at the heart of our brand and we believe the campaign's positive depiction of the future will appeal to our broad target audience."
The brand will also be highlighting the breadth of its range through the campaign. Its Tempranillo, Reserva, Rosé and Blanco lines will feature in the lead creative and social media assets, which will coincide with in-store and ecommerce activity calling out Campo Viejo as the number one rioja in the world.
Read more product news