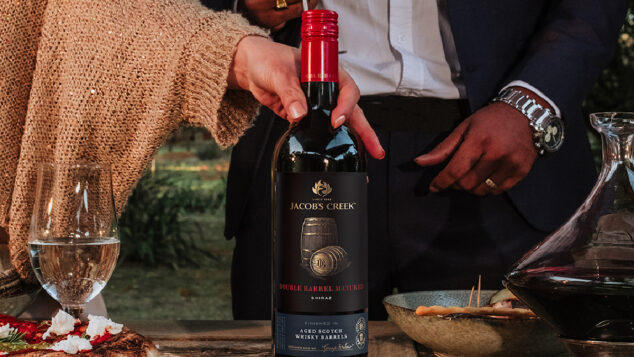 Pernod Ricard UK's Jacob's Creek Wine has been announced as the official wine partner for the inaugural ICC World Test Championship Final 2021.
The partnership for the tournament, taking place in Southampton from 18-22 June, is the beginning of a three-year partnership between the wine brand and the cricketing body.
Pernod Ricard UK new Argentinian wine now available to indies
Pernod Ricard has also kicked off a digital ad campaign for its Double Barrel range, while it is seeing 72.3% growth, ahead of the super-premium wine category's 40.3% growth.
The campaign will focus on a digital ad campaign running until the end of July, as well as a gifting campaign running across Father's Day and into summer with a focus on Instagram and programmatic displays.
Prophecy adds three new wines to its portfolio
Lucy Bearman, wine portfolio director at Pernod Ricard UK, said: "We're committed to investing in the brand to support Jacob's Creek reclaim the number one spot in the premium Australian wine category. We have a long-standing connection to the world of sport and as a wine brand that is all about connecting people, Jacob's Creek is proud to partner with the ICC to bring people together in a celebration of cricket.
"UK wine consumers have also embraced the unique proposition of our Double Barrel range and we're confident that our new digital and gifting campaign will create further engagement with the brand, and attract incremental shoppers to the category who are looking for a quality assurance that only Australia's best-selling and UK's most well-known wine brand can provide."