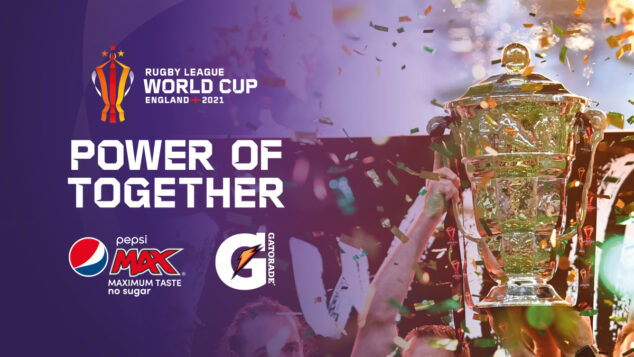 Britvic has announced a sponsorship with the 2021 Rugby League World Cup that will see Pepsi Max become the official soft drink of the tournament.
Additionally, Gatorade will be the tournament's official sports drink.
Asahi Super Dry to be official beer of 2023 Rugby World Cup
The supplier will be working with the tournament to offer tie-in experiences and tickets.
The tournament, which starts on 23 October, is the first major sports tournament to hold the Men's, Women's, and Wheelchair competitions simultaneously across major sports venues including St James' Park, Emirates Stadium, Elland Road, The Copper Box, and Old Trafford.
Britvic to relaunch Rockstar Energy and reformulate Original Flavour
Adam Russell, director of foodservice and licensed at Britvic, added: "At Britvic, we pride ourselves on providing consumers with a wide choice of quality soft drinks to suit their tastes and different occasions and with this sponsorship, we're delighted to be offering rugby league fans a selection of our iconic and much-loved brands during a great tournament. It's important to keep players and fans refreshed, with great tasting drinks, during training and on match days, and it's great that we will be able to help do this."
Read more product news