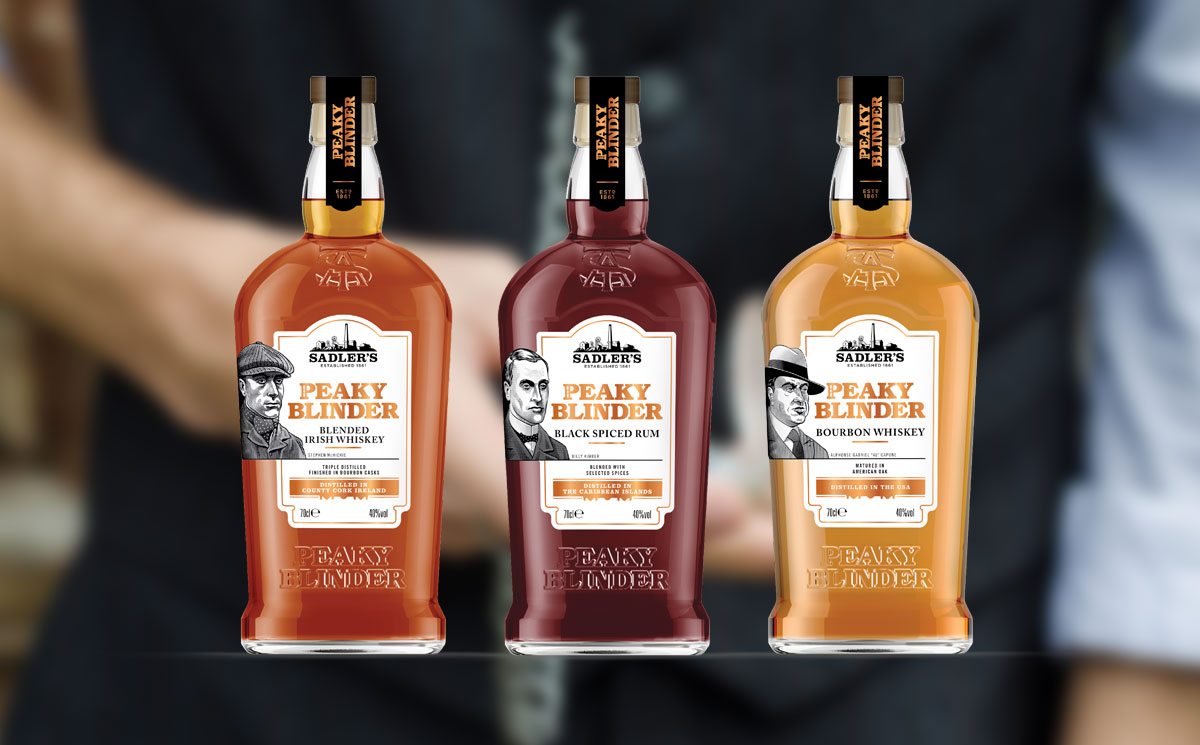 Halewood Wines & Spirits has given its Peaky Blinders range a new look for summer, emphasising the brand's heritage.
The range features three premium spirits, including Blended Irish Whiskey, Black Spiced Rum and Spiced Dry Gin. The labels now give greater prominence to the characters, while the bottles have been updated with an embossed Thomas A Sadler logo.
Each bottle represents a different character from the late 19th and early 20th century Peaky Blinder gang, and other gangs, with genuine mug shots from the police archives used on the labels.
MUP hits alcohol sales to young, say Scottish retailers
Sam Caulfield, brand manager for Dark Spirits at Halewood Wines & Spirits, said: "Since the range launched, it has grown a strong fan base of consumers who love the story of the brand and the quality spirits.
"The Peaky Blinder's new get up has also proved to be a huge success, seeing a huge, 105% spike in sales since launching – so we're confident that the update will present retailers with an attractive sales opportunity this summer."
The Peaky Blinders range is available to convenience retailers from:
United Wholesale Scotland
United Wholesale Grocers
Soho Cash and Carry
SK Foods
Shoprite
Parfett's
Millennium C&C
The Bottle Club
Filshill
Hyperama
HT Drinks
Dee Bee Wholesale
Bestway Wholesale
Read more product news