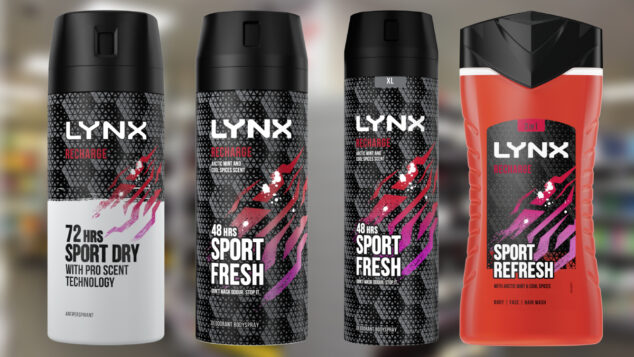 Unilever has rebranded its Lynx range of men's toiletries, in a move aimed at capturing Gen-Z shoppers, as well as launched a trio of sports-based products.
The new design, set to roll out across the brand's entire portfolio, is by street artist and illustrator Ben Tallon.
Unilever relaunches Comfort fabric conditioner range
The new Lynx Refresh range includes a deodorant body spray, antiperspirant and three-in-one body, face and hair wash. Both the products and the refreshed branding launched to convenience on 13 May.
Unilever will be supporting the new branding and products with a £12m campaign that will champion 'the everyday guy' across TV, on-demand, out-of-home, and social media. The new TV ad, which launched on 13 May, features appearances from boxer Anthony Joshua, rapper Aitch, and YouTubers Chunkz and Calfreezy.
Unilever relaunches Partners for Growth programme
Josh Plimmer, Lynx senior brand manager, said: "Lynx continues to have a legendary status because we understand the importance of staying relevant to our audience whilst helping guys smell and feel their best. This ambitious brand refresh, led by our new TV ad, champions all the different ways guys navigate the evolving world of attraction.
"We believe attraction is about connection, equality and empowerment and how Lynx can open you up to a world of possibilities when you're feeling most confident and the best possible version of yourself."
Read more product news