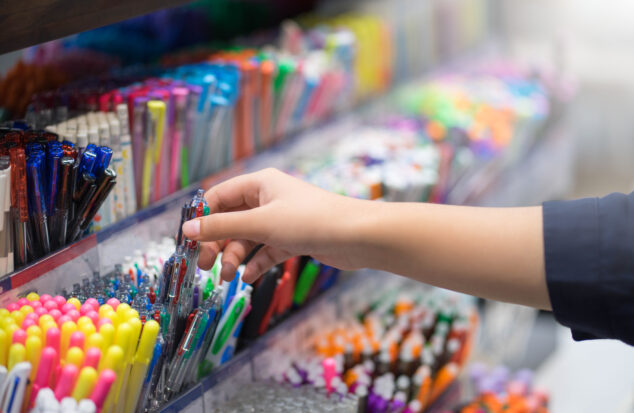 Stationery wholesale group Nemo Dealer Group is to launch a campaign later this year to encourage the public to support their nearest independent retailer.
The 'Keep it local' campaign is set to begin on 9 May and the wholesale group is to provide extensive support to its retail customers as part of it. The firm's head of merchandising, Graeme Hargreaves, told betterRetailing: "We want to keep customers engaged with the local community and there will be lots of activities going on.
"We want to ensure the product retailers offer are relevant to their communities more than they have historically, and we'll help facilitate that. There'll be plenty of PoS in the form of window banners, hanging boards, shelf barkers and literature. We'll be able to offer magazine articles, which retailers can personalise and send to local press to raise awareness."
The group currently works with and supplies stationery to more than 170 independent retailers alongside relationships with more than 100 suppliers and wholesalers.
Click-and-collect Covid-19 test kits now available in PayPoint Stores
Nemo's marketing manager, Alan Calder, also advised retailers to be aware of the opportunity in premium stationery following the government's work-from-home guidance announced for England at the end of last year. "The last two years helped increase demand for stationery in some of our partnered stores and there's an opportunity for retailers as we head into 2022.
"Before, those working in an office wouldn't be entirely bothered with a cheap notepad and pen that they could just get from the office cupboard. However, there's definitely been an increase of people wanting to buy more expensive stationery while they work from home. There's a massive new audience for convenience stores that is not just school kids looking for pens.
"Sustainability has also been a major trend which the public have become more conscious of, and we've noticed a massive spike in that over the past 12 months. Someone going into a convenience store might pay more attention to an item if, for example, 30% of it can be recycled.
EXCLUSIVE: First-time buyers flock to convenience stores in pandemic property boom
"We also supply items where a portion of the purchase will be donated to a good cause. We're aiming to do this with more of our products."
The campaign comes as the national driver shortage, which has impacted overall availability of groceries, has also extended to stationery supply. Hargreaves said: "Our businesses have been used to ordering stock for the same day. That has started to drift and we've experienced shortages for certain. A lot of them are sourced from Asia, but even moving them around the UK has been problematic."
Despite the challenges, the stationery buying group has found success in winning over WHSmith Local franchisees. Several said they had joined Nemo last month following WHSmith's decision to end its wholesale support for stores.
Read more symbol group news