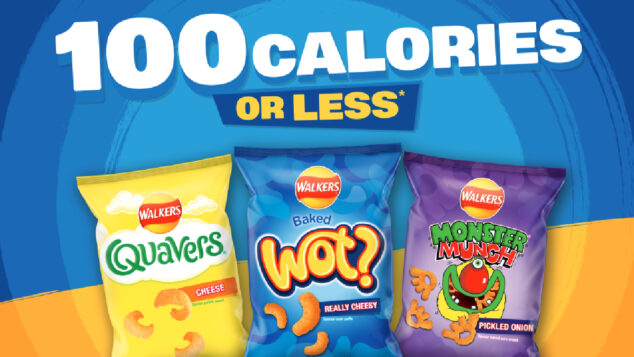 PepsiCo has launched a new multi-platform campaign highlighting that its Walkers Family snacks multipacks contain fewer than 100 calories per pack.
The Walkers Family range includes Wotsits, Quavers, French Fries, Squares and Monster Munch.
The new campaign, which launches today and runs until 9 October, appears across TV, digital, out-of-home, social media and in collaboration with online comedian Arron Crascall.
Additionally, Walkers is planning a social media competition offering consumers the chance to win £1,000 when they send in their best surprised face.
Walkers aims for 50% non-HFSS sales by 2025
It comes after last year's '100 calories or less' campaign, which saw Walkers' top five family snacks' six-pack multipacks grow by 8% during the campaign period compared to the year before.
"More permissible choices are a key purchase driver for families when considering snacks," said Katherine Cook, marketing manager for Walkers Snacks at PepsiCo. "However, 69% of UK consumers are still not aware that Walkers' current portfolio of multipack snacks contain 100 calories or less per pack.
"We want to change this narrative by shining a light on our family snacks multipack range. Our hope is to pleasantly surprise the public and drive further sales for our customers."
Read more product news