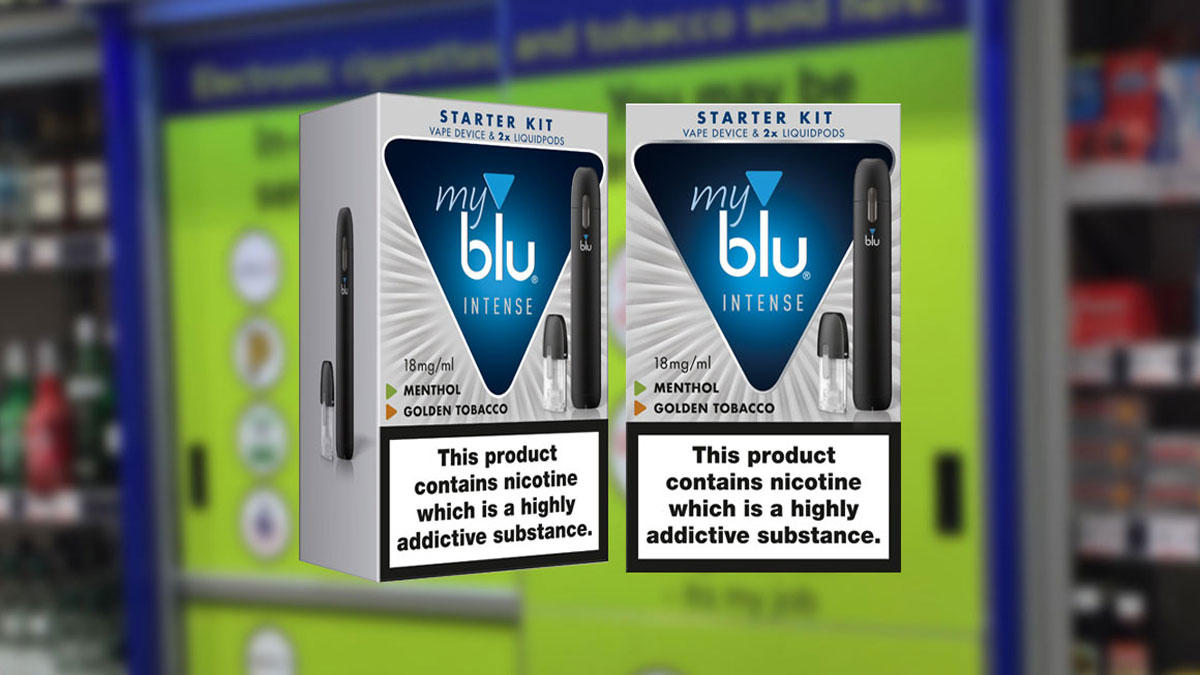 Blu is extending its vaping range with a new starter pack that includes its Myblu Intense Liquidpods.
With an RRP of £19.99, the kit contains the brand's pop-mod vape device, USB charger and two Intense Liquidpods in Menthol and Golden Tobacco flavours.
Chris Street, head of trade marketing at Blu, said smokers expect a nicotine deliver hit that is similar to traditional cigarettes, which is something that the Intense range aims to deliver by containing nicotine salts.
"Smokers need to experience different flavours in order to really commit to vaping and make the switch a permanent lifestyle change," he added.
Nicotine salts enable nicotine to be absorbed into the body faster than normal e-liquids, which closer replicates the experience of smoking a real cigarette.
"Menthol and Tobacco are two of our bestselling blu liquid flavours," added Street. "Intense Menthol is also the bestselling line in the Myblu range."
Order your copy of Vape Retailer today, the leading vape magazine for the convenience sector. Click here for vape product news and category advice.