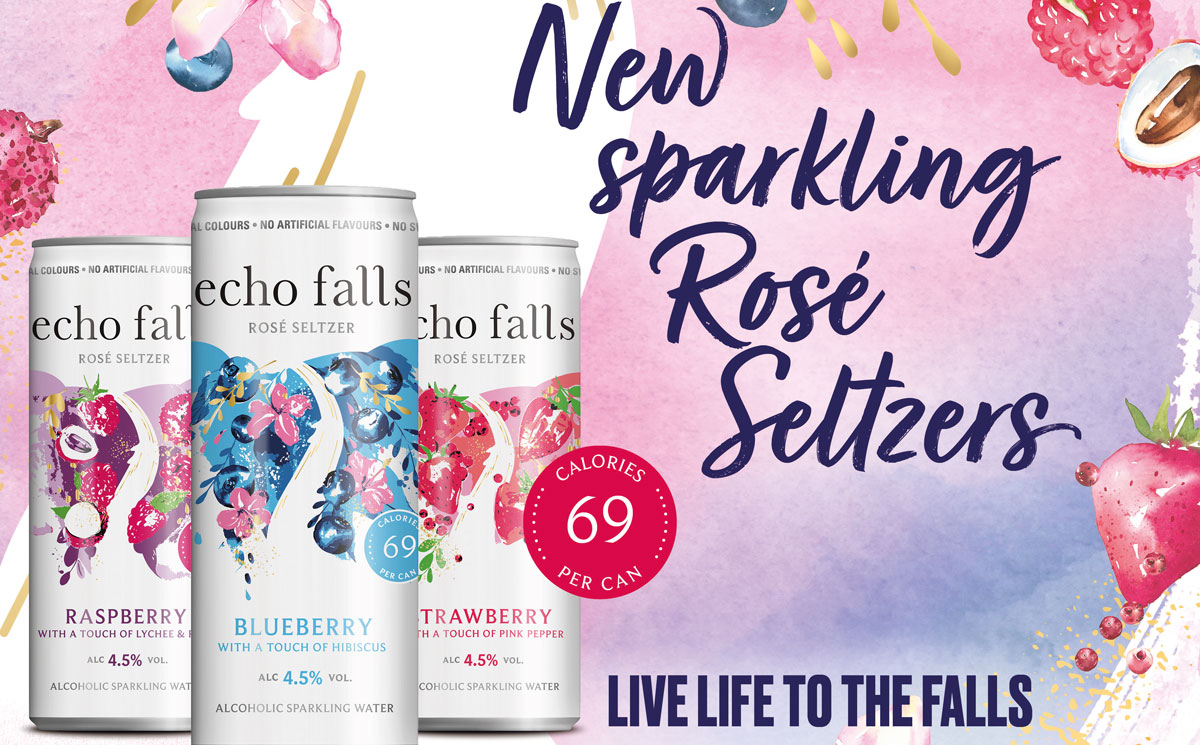 Accolade Wines is launching its first Rosé seltzers under its Echo Falls brand, available in three flavours.
With an ABV of 4.5%, varieties include Blueberry and Hibiscus, Strawberry and Pink Pepper, and Raspberry, Lychee & Rose. It is available to convenience retailers now with an RRP of £2 per can.
The supplier said that the drinks are aimed at those cutting back on their alcohol intake, with the trend for hard seltzers booming as a lighter alternative to traditional drinks such as beer or wine.
Smirnoff taps into low-calorie market with new Seltzers
It predicts that hard seltzers will likely witness the highest growth rate within the UK's ready-to-drink category over the next five years.
Abigail Whithair, innovation commercialisation manager at Accolade Wines, said: "Blurring alcohol categories are becoming more popular and the trend for hard seltzers is here to stay. Combined with an increased demand for no- and low-alcohol products, we're confident that our light Rosé Seltzers will prove popular with UK shoppers.
"This range aligns with our new 'your friend in wine' brand positioning, as we look to bring back younger shoppers (35 and under) to wine and navigate them through the range, who we may have been lost to other categories such as gin."
Read more product news